Amigo 3 in 1 competition sheet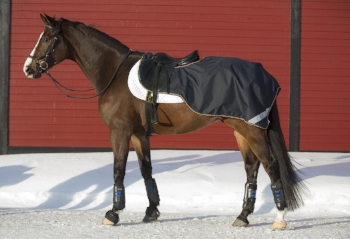 The design of this rug allows you to adapt to the weather as quickly as it changes. The sheet has quick release fastenings so you can detach the fleece lining from the waterproof outer to give you a lightweight competition sheet for warm days, or a warm and cosy fleece lined version for colder days.
Price £78 *
www.horseware.com
---
BACK ON TRACK fleece exercise sheet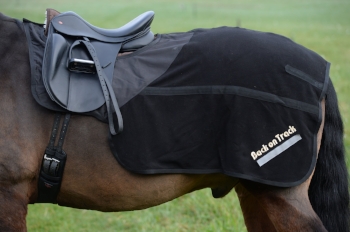 The Back on Track Fleece Exercise Sheet, like all their products uses Welltex fabric. This clever material radiates heat back into your horse's body and helps increase blood circulation, which can relieve joint tension, improve performance and help avoid injury. The muscle warming effect of this sheet makes it a great choice to use as a warm up rug before exercise.
Price £132.50 *
www.backontrack.com
---
Thermatex Quarter rug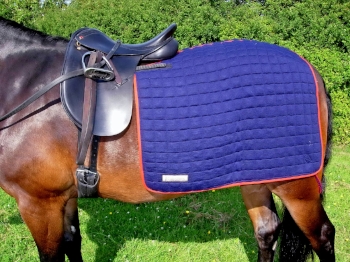 This smart looking quarter rug is made from a high performance quilted wicking fabric to keep your horse warm and moisture free. Each rug is individually hand cut for the perfect fit, plus it's lightweight attaches easily to your saddle.
Price £59.56 *
www.thermatex.co.uk
---
Combi Brite mesh quarter sheet
This mesh sheet combines two high-vis colours so as the trees, hedgerows, and crops change colour you'll stay visible all–year round. It attaches to your saddle quickly and easily and won't slip back, and a tailpiece provides additional visibility. The mesh material may not be waterproof, but it will ensure your horse doesn't get too hot, it simply designed to make you stand out when you're hacking.
Price £25.99 *
www.v-bandz.co.uk
---
* Prices correct at time of publishing