Musto's Equestrian Collection has its roots in the Southern Ocean. Born to counter bracing winds, icy water and unrelenting cold, Musto took what it learnt from designing its pioneering sailing collections to keep riders protected in the saddle
Musto's 3-Layer System, first developed in 1979, was an incredible feat of innovation that became a mainstay of the athletic industry. Previous to this sailors would wear thick knits to keep warm at sea. These retained water, became heavy and cold and restricted movement.
Further development and some refinement, plus extensive testing to ensure they meet the specific pressures of the country environment, Musto introduced its Equisynergy 3-Layer System in 2006. It works on the same premise as the classic 3-Layer System, but with garments specifically geared towards performance in the saddle.
---
Tab: Layer one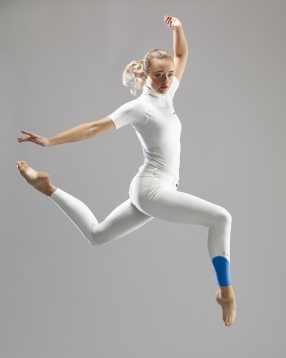 As water transmits heat up to thirty times faster than air, the layer closest to your skin, or your base layer, needs to be fast-wicking and fast-drying.
Musto's Women's Performance Long Sleeve Stock Shirt, or the highly breathable Women's Base Layer Turtle Neck make excellent base layers, keeping you dry and warm in the saddle without restricting your movement.
---
Tab: Layer two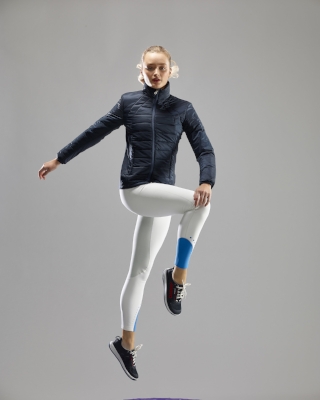 The second tier of the Equisynergy 3-Layer System relies on an insulating and highly breathable mid-layer.
PrimaLoft®'s effective delivery of balanced warmth combined with technical properties such as water resistance, fast-drying and high breathability, make jackets such as Women's Action PrimaLoft® Gilet or Action PrimaLoft® Jacket the ideal choice.
---
Tab: Layer three

The third and final layer is a fully waterproof jacket, such as Musto's Transition GORE-TEX® Jacket.
This great looking and practical jacket supplies total weather protection.
As well as keeping the wet weather out, it's extremely breathable. Team up these two essential properties and you have enhanced dryness and warmth that's perfect for active riders or for working around the stables.
The best techinal brands
Using Musto's groundbreaking Equisynergy System, you'll be able to achieve complete comfort and the performance that comes with it. It's this unique insight into the benefits and applications of the fabric technologies that ensure that Musto only ever partners with the best technical fabric brands around, such as PrimaLoft® and GORE-TEX®.
Originally designed for the US military, PrimaLoft® insulation is permanently water-resistant. It retains its insulating and lightweight properties for warmth and comfort, even when wet and is the best synthetic insulation in its equivalence to goose down. Fast-drying with unmatched breathability, it offers ventilation in the most challenging climates. Highly compressible designs make it easy to stow these garments away.
Just like PrimaLoft® is the pinnacle of insulation, GORE-TEX® fabric supplies the ultimate in weather protection. Durable, lightweight, waterproof, windproof and supremely breathable: this technology lets you stay outdoors for longer. GORE-TEX® fabric membrane is sandwiched between the outer shell fabric and an inner liner. Microscopic pores covering the membrane are 20,000 times smaller than a water droplet, but 700 times larger than a water vapour molecule. This makes it impermeable to moisture yet breathable so moisture from skin escapes easily.
The brand is fanatical when it comes to detail, from the exact placement of a zip to the degree of a contour seam. It's this fastidious attention to the smaller things that lead to a garment's exceptional overall performance. The Equisynergy system is this, performative collaboration from the base layer up, setting the foundations for rider comfort that truly exceeds expectation.
For more informtaion on the Musto range visit www.musto.com