Samantha Hands is a dental therapist providing dental care for the NHS, prisons and private health care in Chesterfield, Derbyshire. She has two horses.
"I work predominantly in prisons, but also private dental practice. I qualified in 2006 from Birmingham Dental Hospital and have enjoyed working in varied dental settings. Prison dentistry is very challenging, but also rewarding. Patients have high care needs, often resulting from a history of dental neglect or sporadic dental care.
Life has been stressful in the aftermath of Covid-19, leading to redundancy from some practices and reduction in working hours at others.
Dentistry has been hugely impacted by the pandemic. Working practices have become more difficult due to the restrictions put in place in order to help control infection rate. For a long time we couldn't carry out certain types of procedures due to the risk of dental aerosols spreading the virus. We managed urgent care only and deferred routine non-urgent dentistry. It massively impacted patient waiting times for routine care.
Wearing the extra PPE makes the working day rather uncomfortable. It's hot and stuffy under two masks, a visor, surgical gown and gloves. Last summer was particularly tough. Hot temperatures often left me feeling dizzy and sick with a headache at the end of each day.
'Job insecurity has impacted my mental health'
Job insecurity has impacted my mental health and anxiety. My horses have provided me with sanctuary and a sense of peace, being able to get up at sunrise and head out onto open moorland sure helps to relieve any stress building up.
I own two horses. Mr Booth ('Bee') is a 15-year-old 16hh dark bay Thoroughbred cross with a strong personality. I've owned him for about two years and he will spend the rest of his life with me (I couldn't subject anyone else to his bad behaviour!).
I often think he escaped from the circus, due to his ability to escape any tie up ring and headcollar. He can also limbo under his stable chain. He likes to take himself off to the field — he knows where he's going. He'll usually stop off en route to provide his personal grass mowing and fertilisation services to neighbouring gardens.
Hacking is one of our favourite pastimes. Bee loves to gallop!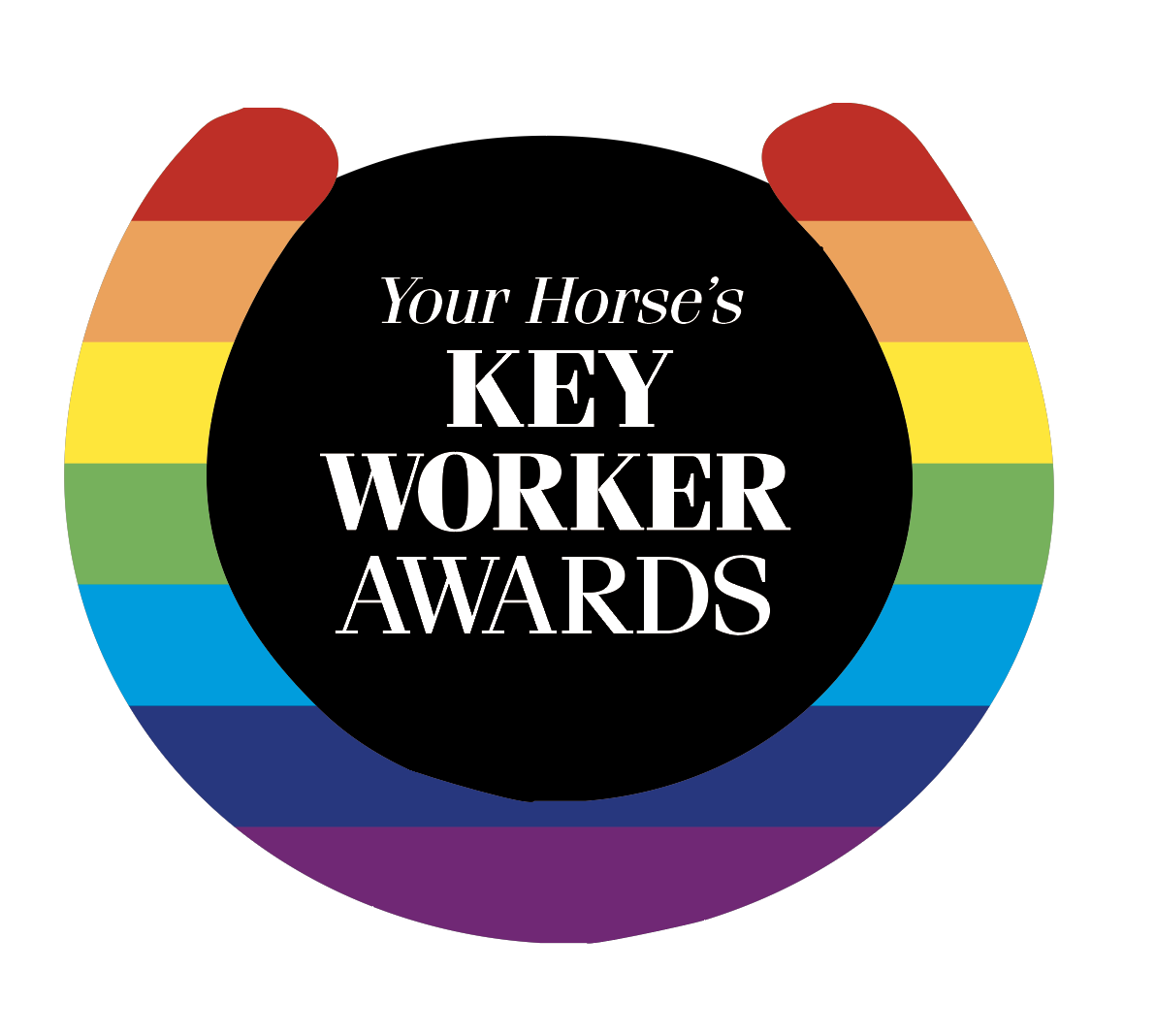 My second horse is Mabel, a 17hh Irish Draft whom we purchased for my husband when he took up riding in his mid forties. She is five and couldn't be more different to Bee. She's so easy, a gentle soul and never puts a hoof wrong. Bee hasn't managed to corrupt her… yet!"
Find out what's inside the latest issue of Your Horse