Two readers will each receive*:
A pair of Equipe Safety Stirrups
A pair of Equipe Stirrup Leathers
Equipe Complete Leather Care Kit
THIS CHRISTMAS WILL be one to remember for two lucky Your Horse readers, who will each win a fantastic bundle of prizes from Equipe that includes…
A pair of safety stirrups
A pair of stirrup leathers
A complete leather care kit
Feeling safe and comfy in the saddle plays a crucial role in boosting confidence, and the Equipe Safety Stirrup has been designed to address both.
The stirrup, which is available in a selection of colours, has a mobile silicone arch, the upper part of which is engaged by a pin built into the fixed side which releases in case of a fall, freeing the foot.
The lower section of the silicone arch works to prevent the stirrup from loosening under conditions of normal use, while the simple release system has no springs, hooks, magnets, or other elements that could break or get stuck.
The main arch of the stirrup is made in Ergal, a material that is superior to other aluminium alloys and is known for its mechanical properties. The tread of the stirrup is equipped with holes and a grip finish to help hold the foot securely in place.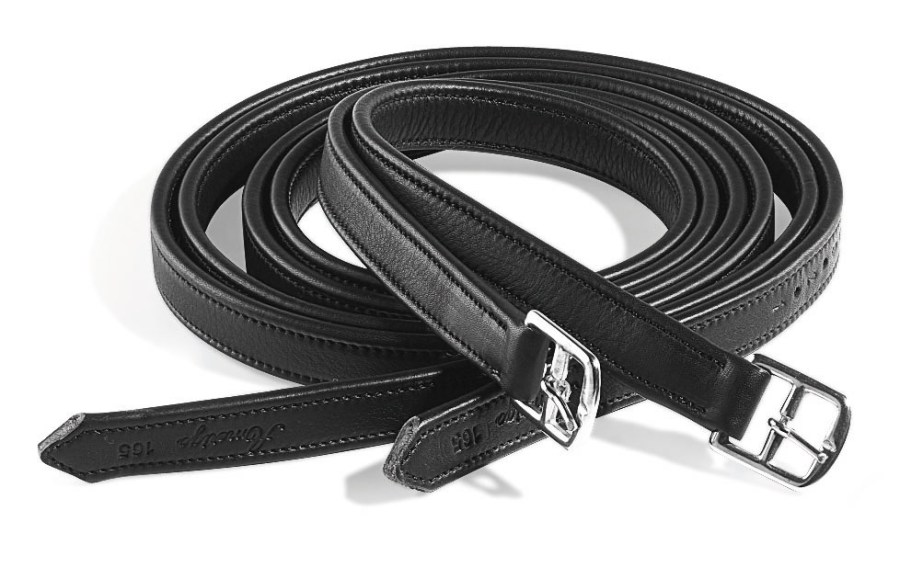 Equipe Stirrup Leathers are made from tear-proof, non-stretchable full-grain hide with a nylon anti-shock inner core. They are available in various colours — new market, brown, red brown and black.
The Complete Leather Care Kit will keep all of the winners' leather in tip top condition. The kit contains four leather care products…  Soft Clean is a non-soapy cleaner that removes dirt and sweat from the leather without drying it out.
Soft Oil maintains and conditions the leather.
Soft Grease helps to prevent premature ageing caused by sweat, light and heat.
Soft Care cleans the leather. n A sheepskin glove is also included to make applying product quick and easy.
*UK only.
The closing date is 7 December 2023
Subscribe to Your Horse Magazine – the perfect Christmas gift!
Find out what's inside the latest issue of Your Horse