An epic 3,600km, 84-day ridden expedition is set to take place in Mongolia later this year.
The Blue Wolf Totem Charity Adventure will take riders through little-known historical sites, stunning vistas and significant places and times in Mongolian history.
Seventeen riders from around the world along with their Mongolian crew will mount up on 29 April and head north from the Gobi Desert with the ultimate destination of the Heart of Mongolia – Alti Tavan Bogd Mountain.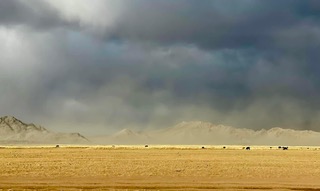 Their 84 days of trekking will cross desert, steppe, wilderness, mountains and sand dunes.
They will visit both the Tsaatan, the last nomadic reindeer riders, and the Kazakh Eagle hunters of Western Mongolia. Riding between 20 and 70kms a day, and with a rest day after each 10 days of riding, the expedition will take riders to mountain shrines, historical spots celebrating the life of Chinggis Khan, past shaman sites and sacred points and along rivers, dotted with burial shrines of ancient Mongolian warriors.
The ride is the result of a long friendship between Baagii and Saraa of Horse Trek Mongolia and Julie Veloo of the Veloo Foundation, who have together previously organised in excess of 20,000kms of charity rides across Mongolia.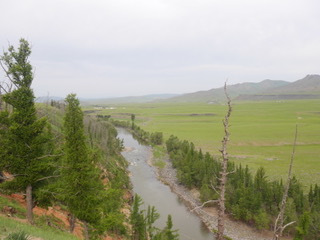 The purpose of The Blue Wolf Totem Ride is to raise awareness of and funds for the Veloo Foundation's Children of the Peak Sanctuary Project/Narnii Huuhduud which serves to feed, educate and care for nearly 1,000 children from Ulaanbaatar's Ulaan Chuuluut Garbage dump community.
Riders are required to fundraise a minimum of $4,000. Links to their fundraising pages can be found at http://www.veloofoundation.com/blue-wolf-totem-ride.html The ride is currently fully booked but applications are being taken for the waiting list should one of the riders have to withdraw.
For more information about this or other charity rides in Mongolia, email horsetrekmongolia@gmail.com or visit www.horsetrekmongolia.com/BlueWolfTotem.html
Find out what's inside the latest issue of Your Horse