A saddlecloth, or saddlepad, is one of those horsey essentials – placed under your saddle, it offers protection to the underside of your saddle.
There are now a number of innovative designs and unique materials used to ensure your horse is as comfortable as possible.
---
Protechmasta saddlecloth
This cleverly designed saddlecloth has a ceramic infused lining (Far infra-red technology) that gently increases blood flow to the muscle groups along your horse's back, helping with warming up and for improving flexibility.
The 3D spacer airmesh material offers protection and shock absorption while still providing a close feel. The two separate layers of fabric enable heat and moisture to escape, and help air to circulate.
The Protechmasta saddlecloth is available in dressage and jump styles in black or white.
RRP £75*
Buy at www.harryhall.com
---
Husk Breathe saddlecloth
This close-contour saddlecloth is cut away from your horse's shoulder and wither for extra comfort.
It's constructed from a three-dimensional material that allows natural airflow between the layers so your horse can regulate his body temperature.
It also provides a cushioning and shock absorbing effect for maximum protection.
It's available in white and black in dressage or GP/jump style.
RRP £69.99*
Buy at www.husk.co.uk
---
HRP Dual Wings
This innovative and uniquely shaped saddle pad may look a little unusual, but it's designed like this for a reason.
They have been scientifically proven to exert zero pressure behind the saddle, yet allow close contact with your horse for better communication and impact protection.
The diamante quilt gives a sumptuous feel and looks smart too. With this pad you can always be confident that your horse is comfortable.
There's a GP, dressage and jump style and it's available in black, navy or white.
RRP from £74.99*
Buy at www.hrpequestrian.com
---
Horseware Ionic saddlepad
A polycotton pad with a waffle inner and the additional benefit of Ionic Technology.
The inner fabric is printed with the powdered form of a crystal called Tourmaline. This works by increasing blood flow to important areas, such as muscles.
It can also strengthen the immune system, increase circulation and prepare your horse's muscles for ridden work, as well as reducing lactic acid build up post exercise.
Two styles available — dressage or jump — and it's available in a practical black/ orange color, or white.
RRP £75*
For your nearest stockist visit www.horseware.com
---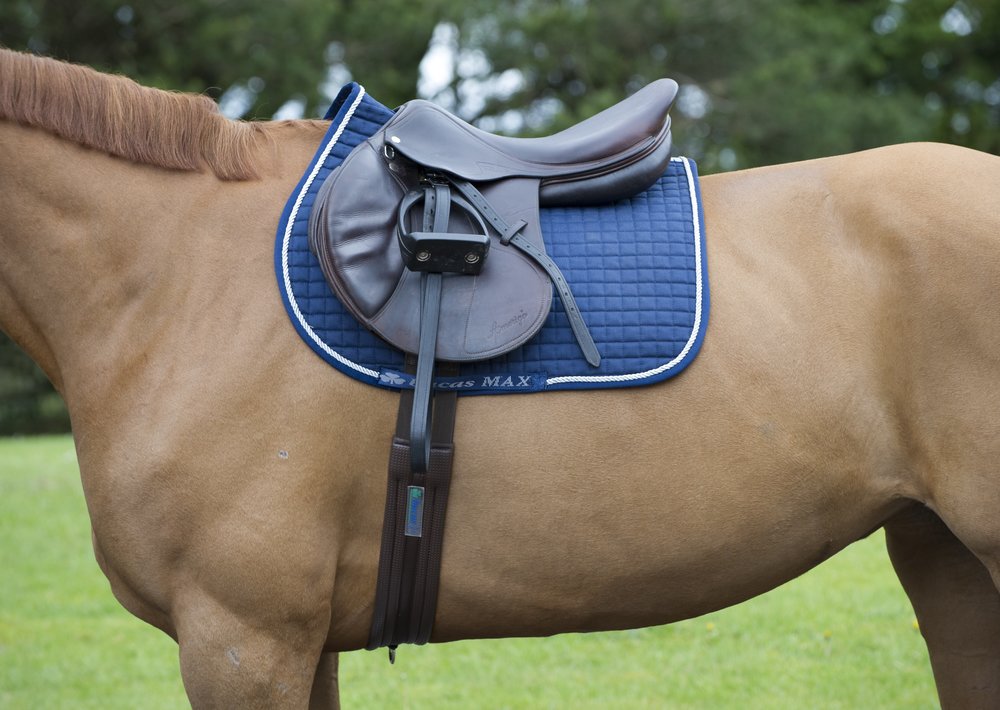 Bucas Max saddlepad
These smart-looking saddlepads are layered with Bucas' anti-bacterial Stay-Dry fabric.
This layer helps remove sweat and moisture from your horse's back to keep him at a comfortable temperature.
The antibacterial properties is a great addition and ensures your saddlepad stays fresh.
The Bucas Max saddlepad is available in dressage or jumping cut, in black with silver piping, navy with silver piping, or white with white piping.
RRP £39*
For your nearest stockist visit www.bucas.com
*prices correct at time of publishing
---