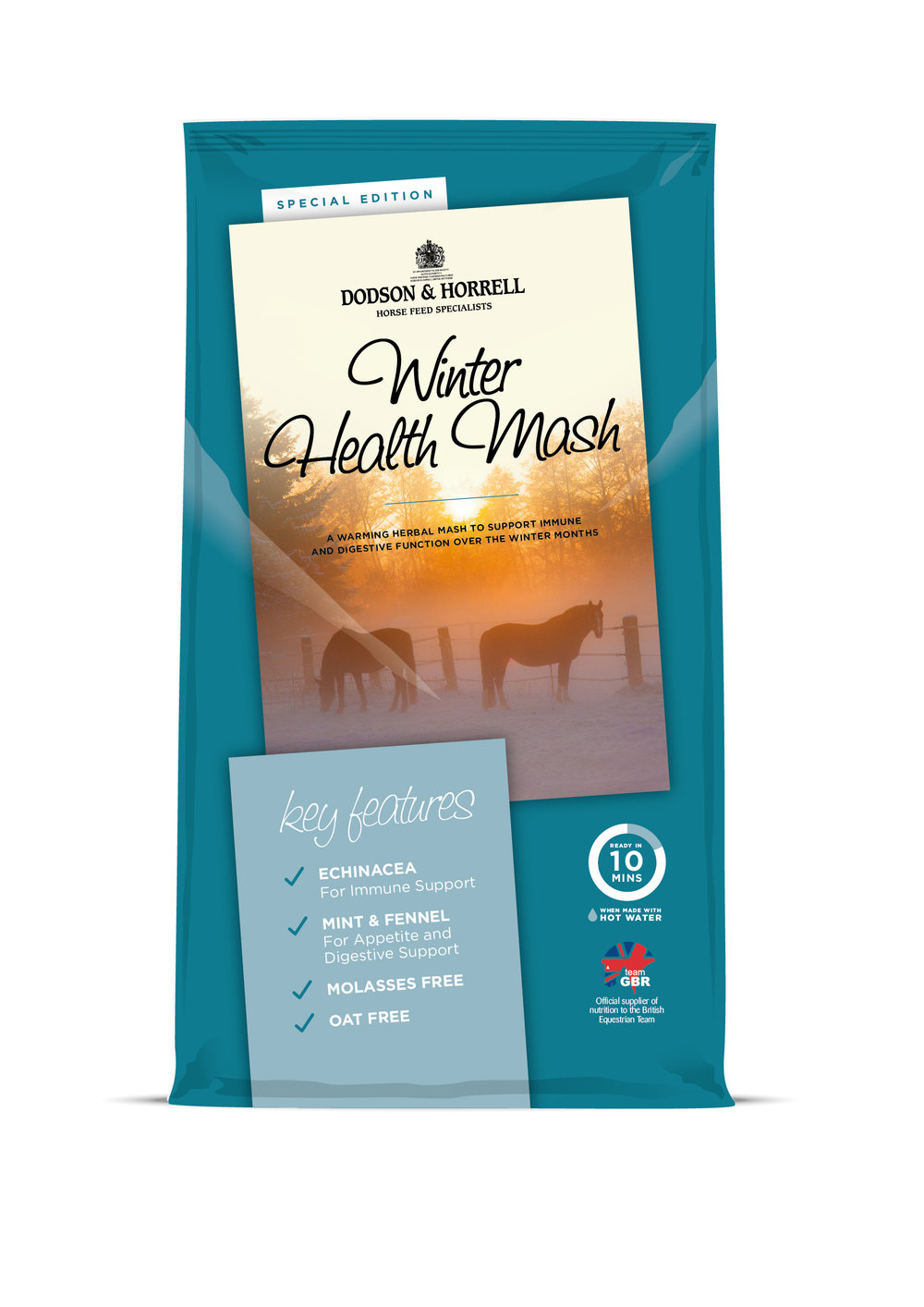 Just in time for the winter months, Dodson & Horrell has launch its Winter Health Mash – a unique and modern take on a bran mash. this warming herbal mash will help support your horse's immune and digestive system, whatever his age and condition.
It contains a number of ingredients to stimulate his appetite, including carrots, and can also be used to help disguise the taste of supplements and medicines.
Add warm water to create a warming mash
Add warm water to create a warming mash
As well as containing bran, Winter Health Mash all contains a number of herbs, including mint and fennel. Both of these herbs are well known for their ability to help keep your horse's digestive system happy and working efficiently, which is especially important over the winter months when the quality of grass is lower and his main source of fibre comes from dried forage, such as hay. There's also the addition of echinacea, which is known to support and boost your horse's immune system.
Simply soak the mash with hot or cold water and leave it to soak for 10 minutes before feeding. Thanks to those lovely herbs your horse will tuck in, and it will warm him up from the inside. It's also a great way to increase your horse's fluid intake and ensure he stays hydrated.
Added oil will give your horse's coat some shine, and you don't need to worry about the calcium and phosphorus ratio that's traditionally associated with feeding bran as it's all been balanced for you.
Winter Health Mash is designed to be fed as an addition to your horse's usual diet and tin's a complete feed – so your horse will still need to receive his daily dose of vitamins and minerals.
Watch our short video below about this new feed.