If you're looking for a smart, lightweight riding hat that offers superior protection, I can highly recommend the Uvex exxential II MIPS riding helmet.
I've had mine and worn it five times a week for the last five months and I have to say — I'm impressed.
This modern-looking riding helmet is lightweight and so comfortable to wear that I find myself wandering around the yard after riding because I've forgotten I'm still wearing it.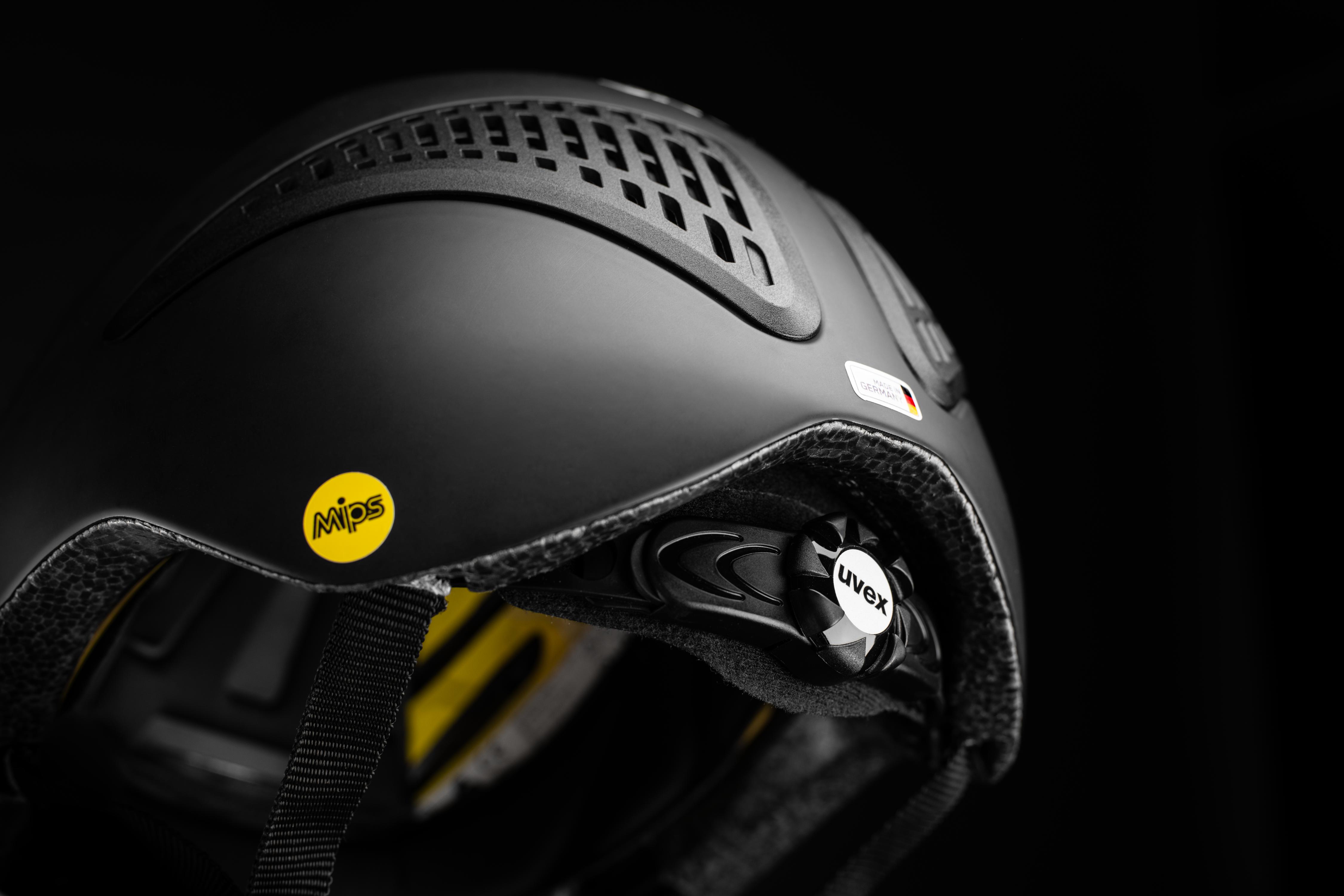 Fit and comfort

This is the first riding helmet that I've had that's adjustable. I was a little unsure as to how well it would fit, but thanks to the clever IAS 3-D size adjustment you can quickly and easily alter the helmet to the shape of your head – simply twist the dial at the back of the helmet to adjust the fit.
Another big feature I noticed with this helmet that further enhances your comfort is ventilation. I stay cooler wearing this helmet even during schooling sessions on warm days, and unpleasant sweaty hat hair is no longer a problem.
I can actually feel the air passing over the top of my head as I'm riding – you have to be going fast enough, though!
The ponytail cut-out at the back of the helmet is another great feature – I have long hair that I tie back when I'm riding and this simple addition makes the helmet more comfortable to wear. It looks neater too.
Superior safety
For improved safety in the event of a fall, this helmet uses the height-adjustable Multi-Directional Impact Protection System (MIPS), which provides additional protection against rotational forces in the event of a side or angled impact.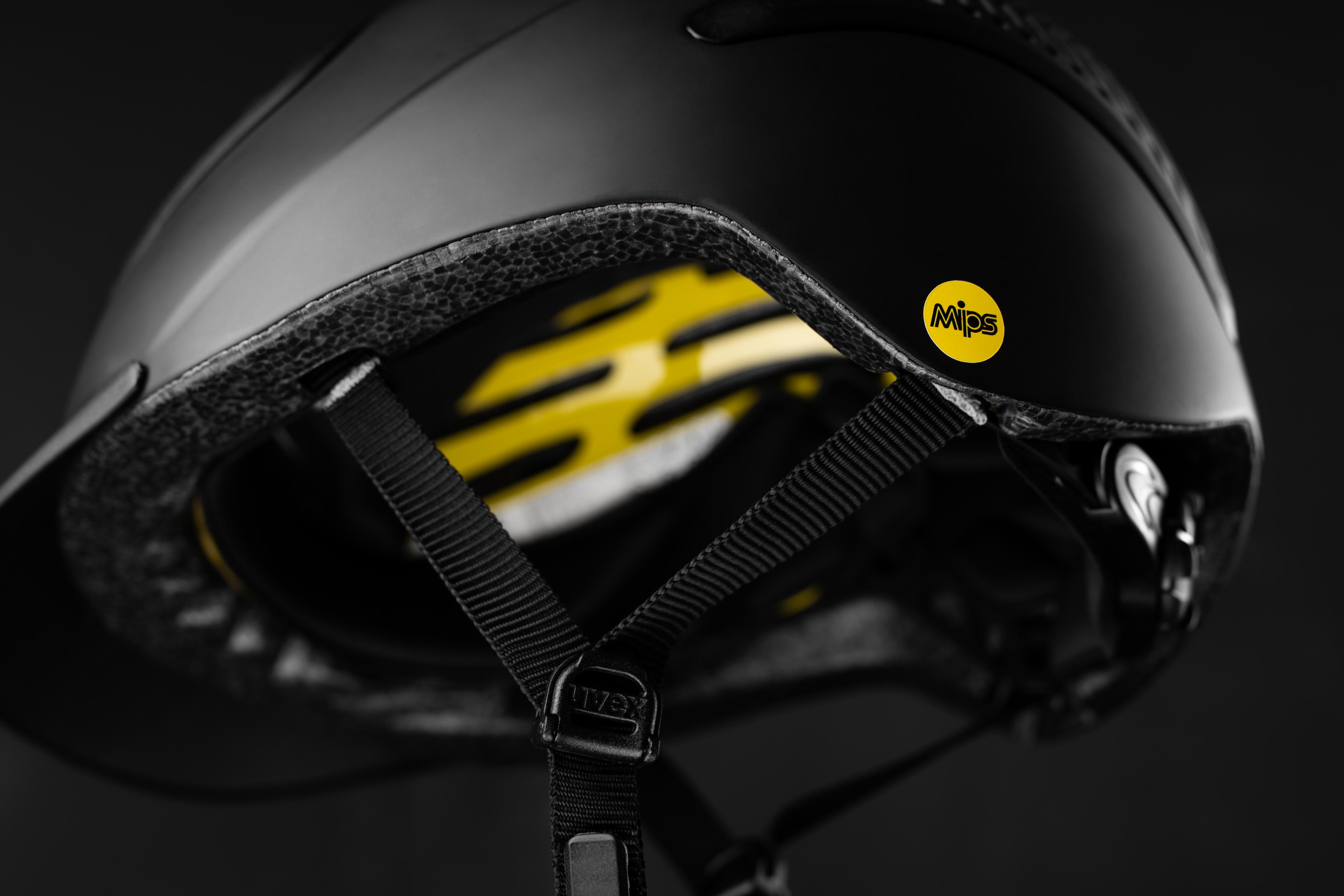 The idea behind MIPS, which was developed in Sweden, is to protect the human brain against rotational movements in an accident. To achieve this, a movable second shell is fitted inside the uvex exxential II MIPS between the inner padding and outer shell of the helmet.
If you land at an angle in a fall, the rotational force created is not transferred to your head, but instead is dissipated by the motion of the MIPS inner shell offering greater protection.
The low-cut design at the rear of this helmet also provides extra impact protection.
I'm pleased to say — touch wood — I haven't tested these safety features, but the advanced safety features in this riding helmet are reassuring and give me confidence when I'm riding.
RRP £170
To find your nearest Uvex stockists visit Zebra Products