An innovative new riding whip is hoped to improve safety for horses and their riders on the roads and ultimately save lives.
VisiWhip is designed to make riders more visible to motorists and other road users. It features a lightweight, weather-hardy, reflective flag that hangs on the end of the crop, which aims to ensure riders have a protected space around them and maximum visual impact.
It also doubles up as a tool for groundwork and desensitisation.
"Last year, there were 3,552 equine related accidents on Britain's roads resulting in 68 dead horses and 139 riders injured," said Heather Muir, the designer and founder of VisiWhip.
"I have felt the danger on the roads myself, and it's getting worse, that's why I have created a whip to be used as a traffic signalling and warning device to assist riders and other road users. The VisiWhip flag mounts onto the end of a dressage-style whip, and hangs out and down at driver-eye level, warning road users to both move out wide and to give 2m of space, as well as to slow down."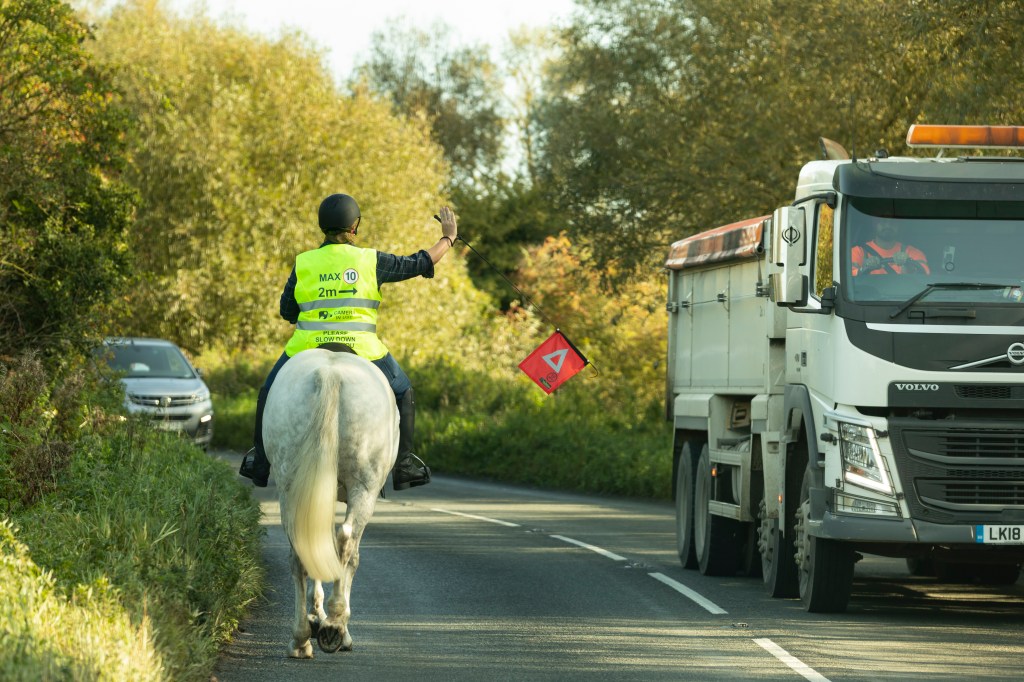 Launched in partnership with the equine campaign group, Pass Wide & Slow'(PWAS) the VisiWhip is expected to be adopted by those that enjoy road hacking but would like to feel safer and more confident in that space.
"Pass Wide and Slow are proud that VisiWhip have come to us to launch their new product," said Debbie Smith from PWAS. "Both PWAS and Visiwhip have a common goal of making the roads safer for equestrians. PWAS are also very thankful of VisiWhip's donation, for every Visiwhip sold in the PWAS group, a 10% donation will be donated to aid support for future campaigns."
VisiWhip is available to purchase online at www.VisiWhip.co.uk and at selected retailers. The VisiWhip flag costs £19 and can either be used with a dressage whip you already own, or you can purchase a whip too (there are three lengths available) when you order the VisiWhip flag.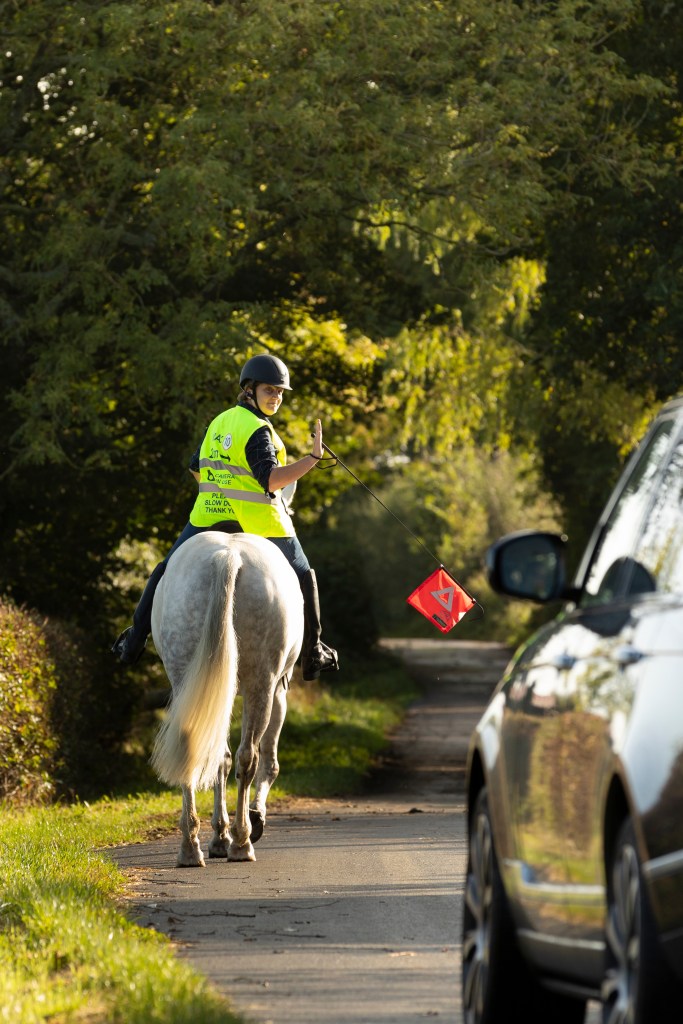 ---
Love hacking? Join our free #Hack1000Miles challenge and see how far you can go!
Subscribe to Your Horse Magazine – the perfect Christmas gift!
Find out what's inside the latest issue of Your Horse