A piebald pony has been rescued after being found with lice, rain scald, overgrown hooves and underweight in barren field. A couple appeared in court earlier this month, following an RSPCA investigation relating to his case.
The pair from County Durham have been disqualified from keeping animals for five years after the gelding was found in a bare, snow-covered field with mouldy hay and frozen water.
Andrew Allen, 46, and Siobhan Barker, 25, of Boltsburn Crescent in Rookhope, were handed the sentence at Peterlee Magistrates' Court last Wednesday (11 October). They had each admitted three offences contrary to the Animal Welfare Act 2006 at an earlier hearing.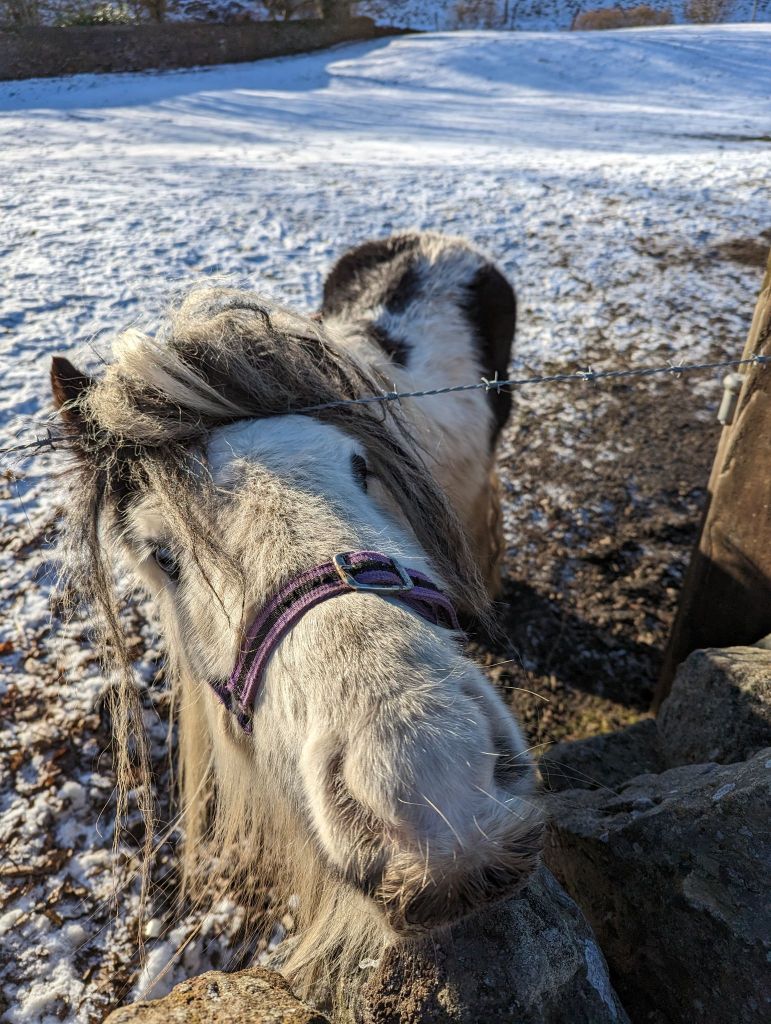 Magistrates heard how Pluto was found in a poor state in a field in Rookhope on 20 January this year following a visit by RSPCA inspector Lucy Green and an officer from World Horse Welfare.
The officers – concerned for Pluto's welfare – asked a vet to attend who confirmed the cob was underweight and suffering.
Magistrates heard how Barker then arrived on the scene and started shouting obscenities. Allen appeared a short time later, but both of them refused to let anyone enter the field to examine the pony further, saying there was nothing wrong with him.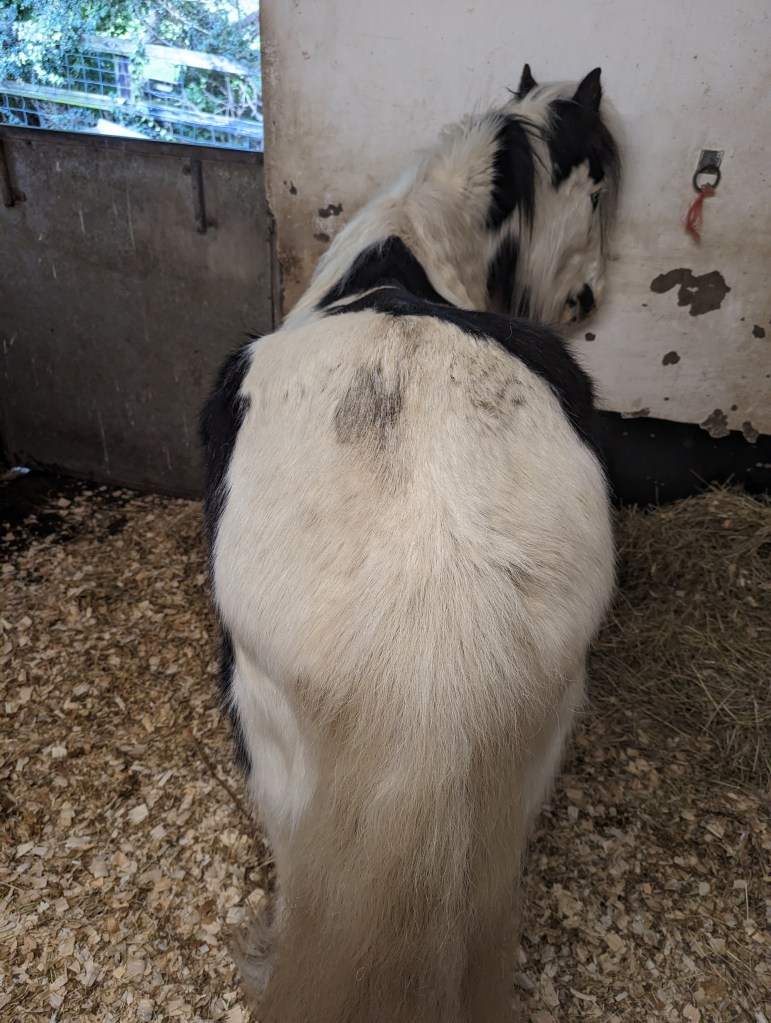 The police were called and took Pluto into their possession.
Allen then chased the pony around the field to prevent him from being caught, but the cob was eventually loaded into a horsebox, the RSPCA reported.
"The pony was kept alone in a small paddock, it was bare and snow covered on the day of the visit," said the vet who examined Pluto on site, in her evidence. "The water was frozen and poor quality mouldy hay was available in the shelter. On examination Pluto had a body condition score of 1.5/5 meaning he was underweight with bony prominences throughout the neck, back and hips due to little fat cover. The coat was very thick, lice were present and there was some rain scald on the pony's back."
Blood tests were later taken which revealed evidence of anaemia, chronic inflammation, low protein and possibly muscle disease. Parasitology results also showed encysted redworm and tapeworm.
"In my opinion this pony was suffering from malnourishment due to inadequate feed and high parasite burden," added the vet.
The court heard how the animal welfare organisations had had previous dealings with the defendants and had warned them about Pluto's lice and weight after a previous veterinary examination.
Allen was given an 18-month conditional discharge and Barker a community order, to include 100 hours of unpaid work. Both of them were also told to pay £600 each in costs. In mitigation the couple said their health and lack of ability and finances had contributed to the situation.
Pluto – who was signed over by the defendants at an earlier hearing – was taken to an RSPCA animal centre and has made a good recovery and will be rehomed by the charity.
"Pluto's most basic needs were not being met and he was in a very poor state of neglect," said inspector Green after the sentencing hearing. "He's got a lovely temperament and has integrated well with other ponies in our care – the staff at the animal centre adore him. We'd like to thank our colleagues at World Horse Welfare for their support and assistance with this investigation which has helped to ensure a much brighter future for Pluto."
---
Love hacking? Join our free #Hack1000Miles challenge and see how far you can go!
Subscribe to Your Horse Magazine – the perfect Christmas gift!
Find out what's inside the latest issue of Your Horse