A mother who lost her daughter in 2020 will be taking on an extraordinary challenge later this month in her memory.
Emma Webb will be pulling a life-size mannequin horse 157.85 miles from the David Broome Event Centre in Chepstow, Wales, to the London International Horse Show to raise funds for PAPYRUS, a UK charity for the prevention of young suicide, and Riders Minds.
Emma's daughter, Brodie, was a talented and passionate showjumper who tragically took her own life aged just 16.
Emma wants to help others who may be struggling in Brodie's memory. In 2021 she walked 285 miles to represent the 285 lives lost to suicide in Wales in 2020, including her daughter's. She raised more than £10,500 for PAPYRUS through the challenge, but says she will never stop trying to help others.
"It means the world to me to raise as much awareness as I can," Emma told Your Horse. "Brodie was my purpose for living. As a mum of an only child we were so close. I have all this love stuck inside of me but nowhere for it to go. This is a positive way for me to channel that love and make a difference."
Emma will be setting off on her challenge later this month (25 November). She will be covering around the distance of a half marathon each day, pulling 'Miles' (as she has named the horse) the whole way, whatever the weather. She will arrive at ExCeL London, the site of the London International Horse show (formerly Olympia) on 13 December.
Both the start point, the David Broome Event Centre, a favourite place for Brodie to compete, and London International, hold special significance.
"We used to go to Olympia every year," explained Emma. "It would be the start of our Christmas celebrations and Brodie's birthday."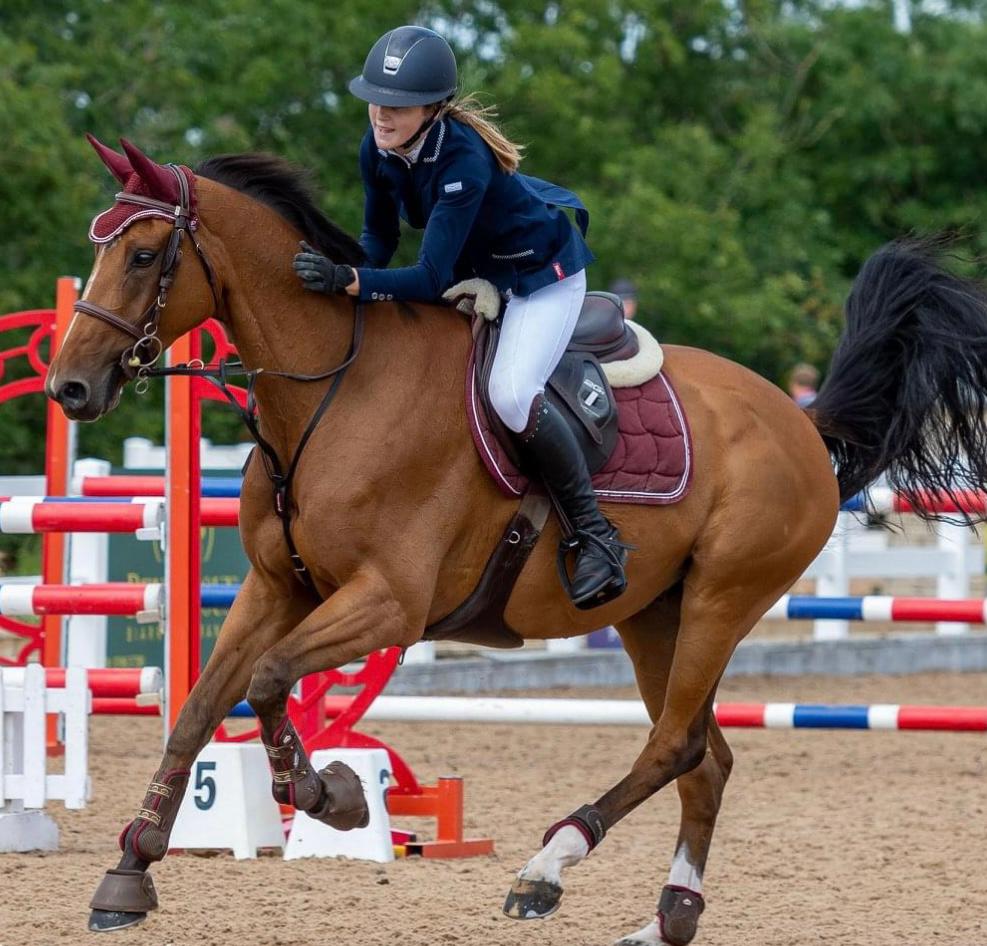 Emma will be wearing a tracker linked to her DoItForBrodie website doitforbrodie.co.uk so people can follow her progress and she welcomes the public to join her along the route to show their support.
Along the route, Emma will placing her Horseshoes of Hope in various places to help those who may be struggling with low mental wellbeing or thoughts of suicide. The decorative ornaments are printed with a QR code to scan, which take you directly to the DoItForBrodie website, where relevant help can be accessed. Emma has made hundreds of these horseshoes to date.
'Miles' will also be sporting special rosettes created by Yvette's Rosette's. The ribbons have been printed with inspiring messages, like 'Never Give Up' and 'You Are Amazing', and Emma will be handing them out to people who have been struggling that she meets along the way to London.
Emma has also created a selfie frame to encourage people to take and share pictures on social media about the challenge, with the hashtag #SmilesWithMiles to help her message go even further.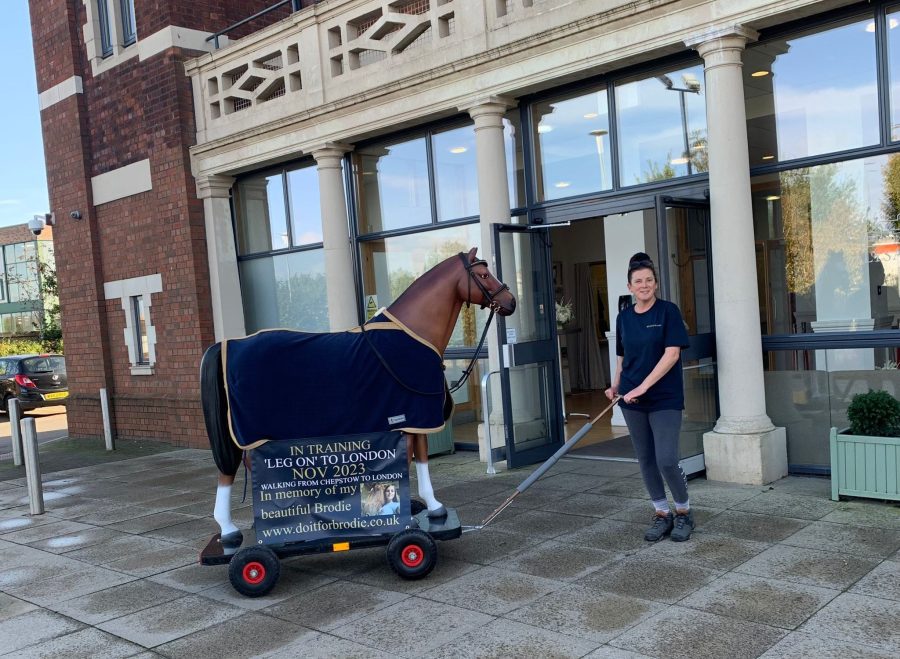 To sponsor Emma on her Leg on to London, pulling 'Miles' from the David Broome Event Centre, Wales, to London International Horse Show, visit justgiving.com/team/doitforbrodie
Proceeds can be donated to PAPYRUS or Riders Minds via the JustGiving page, and Emma urges the public to try to keep donations as equal as possible between the two charities
"PAPYRUS and Riders Minds are two amazing charities so close to my heart and I would be extremely grateful if you would keep this in mind when deciding which 'Team' to donate to," she said.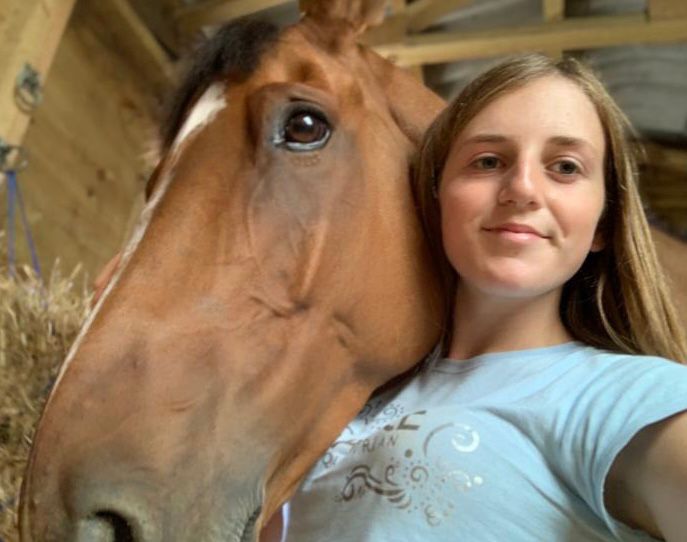 Emma wants to remind people of the reality of mental health problems within sport, including the equestrian sector, and that struggles within horse sport are more widespread than many realise.
"It can be amazing, but you can face barriers like isolation and financial worries," she said. "Everybody needs to realise that you do have these barriers that can make you feel down and low. Anybody at some point in their life has low mental wellbeing.
"I want to do anything I can to smash the stigma down and say it's ok talk and it's ok to feel like that and ask for help."
Those who wish to find out more about Emma's mission in Brodie's memory, or looking to access mental wellbeing support, can visit doitforbrodie.co.uk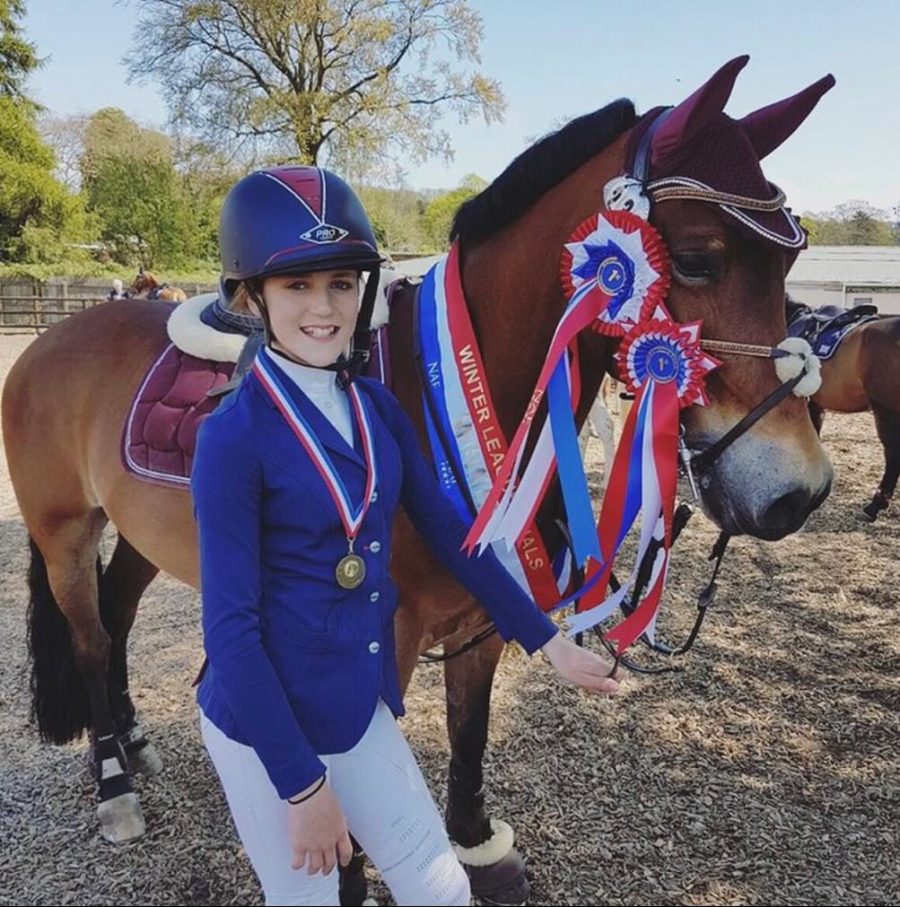 ---
Love hacking? Join our #Hack1000Miles challenge