Ehorses, Europe's leading horses for sale platform, is now open to sellers in the UK. Last year, the German-owned sales platform had more than 41 million views and 95 UK-based horses have been listed since its recent British launch.
According to a statement, a horse is sold through Ehorses every 20 minutes and more than 250 new ads are added to the site each day. Every UK advertiser may have up to five free adverts a year. Basic ads can include up to five videos of the horse and the layout makes it possible to showcase a horse's breeding. Ads are removed after three months, meaning listed horses for sale remain up to date.
"We are very excited to connect British horse owners with horses and buyers around Britain, Europe and beyond through our site," said CEO Lena Büker.
Free premium membership
The sales website lists everything from sport horses through to young stock and leisure rides. Around 14,000 horses are listed at any one time, the majority in Europe, and you can search by country, region, price or discipline, for example, to narrow your search.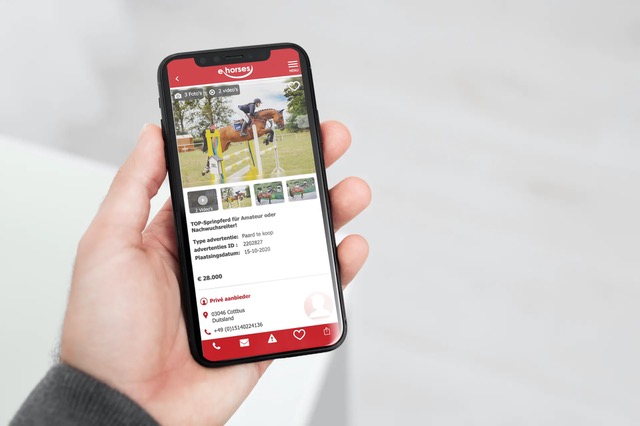 Ehorses was founded in 1999 and major show organiser Ulli Kasselmann, of Horses and Dreams (showjumping) and PSI Auctions in Germany, is a shareholder.
A statement said: "Ehorses typically has lots of high quality horses — roughly one in three is sold for over €10,000.
"It's free to access the site and it's a distinctive way to advertise or find a horse for other reasons too."
The website is looking for yard owners and other horse professionals who regularly advertise, buy or help clients to buy or sell horses who would like to receive six months' free Premium Plus membership worth £470 in return for answering a couple of questionnaires about their experience.