Cavalry horses were among the guests who attended the Animals in War Memorial Remembrance Gathering in Hyde Park, London on Friday (10 November). Charities present included Brooke, Dogs Trust, RSPCA, Blue Cross and The Japan Animal Welfare Society. Brooke was represented by renowned British actress and supporter, Annette Badland (pictured).
Author Jilly Cooper and actor Sir Derek Jacobi also joined the memorial, as well as a retired military dog and a pigeon from the Royal Pigeon Racing Association. The event marked 80 years of the PDSA Dickin Medal — the highest award any animal can receive whilst serving in military combat.
"I'm so proud to lend my support to such a moving event," said Annette Badland. "It's so important that we come together to reflect on the courage of millions of horses, donkeys and mules who served alongside our soldiers. Today, these animals are still a vital lifeline for many communities around the world, and deserve respect and kindness."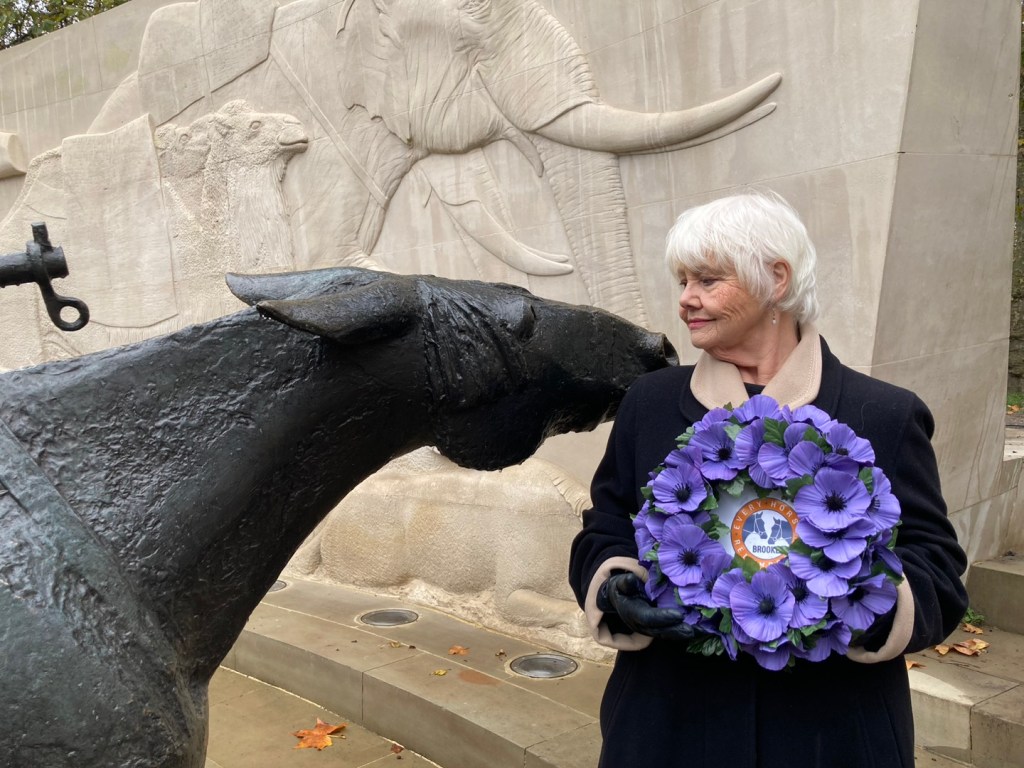 The Old War Horse Memorial Hospital
Eight million horses, donkeys and mules died in World War I, and most who survived never returned home and were instead kept overseas for hard labour. In 1930 when Brooke's founder, Dorothy Brooke, discovered thousands of former British war horses suffering in Egypt, she decided to establish the Old War Horse Memorial Hospital to ensure they were treated with care. Today, Dorothy's work has evolved into Brooke, dedicated to improving the lives of working horses, donkeys and mules and those that depend on them.
This year's Animals in War Memorial event was organised and funded by Petplan Charitable Trust and Dogs Trust with support from The People's Dispensary for Sick Animals (PDSA). The event has taken place annually since 2004, the 90th anniversary of World War 1, when the memorial was unveiled by HRH The Princess Royal.
---
Love hacking? Join our free #Hack1000Miles challenge and see how far you can go!
Subscribe to Your Horse Magazine – the perfect Christmas gift!
Find out what's inside the latest issue of Your Horse