Jason Webb of Australian Horse Training is a renowned UK based horse trainer with a passion for starting young horses, solving equine problems and teaching riders of all abilities and ambitions how to develop and strengthen the partnership they have with their horses. He helps a reader with with a horse that bucks in company.
Question: How should I deal with excited bucking when riding in company, as it can be quite frustrating? Disengaging the hind end works beautifully to calm the event, but I'd like further advice on then getting him to go calmly forwards please. I don't want him to set off any of the others.
Liz Harrison
Jason answers: Disengaging is great for dealing with these problems when they happen, but to prevent them you need to teach your horse to cope with higher energy levels. If you are not doing enough work with you horse, then that is a starting point. Generally, the most reliable horses get plenty of exercise including a good canter every day, whether it's in the field with their mates, under saddle or on the lunge. We all know what can happen to with horses on box rest!
If it is just the fact that this happens when you are in company, you need to practice doing exercises in company. Going to clinics is always good because there are other horses around, but there is structure including high energy work and then waiting around. I run camps and particularly on the three-day camps, by the third day all the horses are much better behaved in that environment. This isn't just because they have got used to working with other horses, it's because they have been practicing coming up in energy levels and back down again. This in my view is the most important part of creating a calm and level horse in different situations.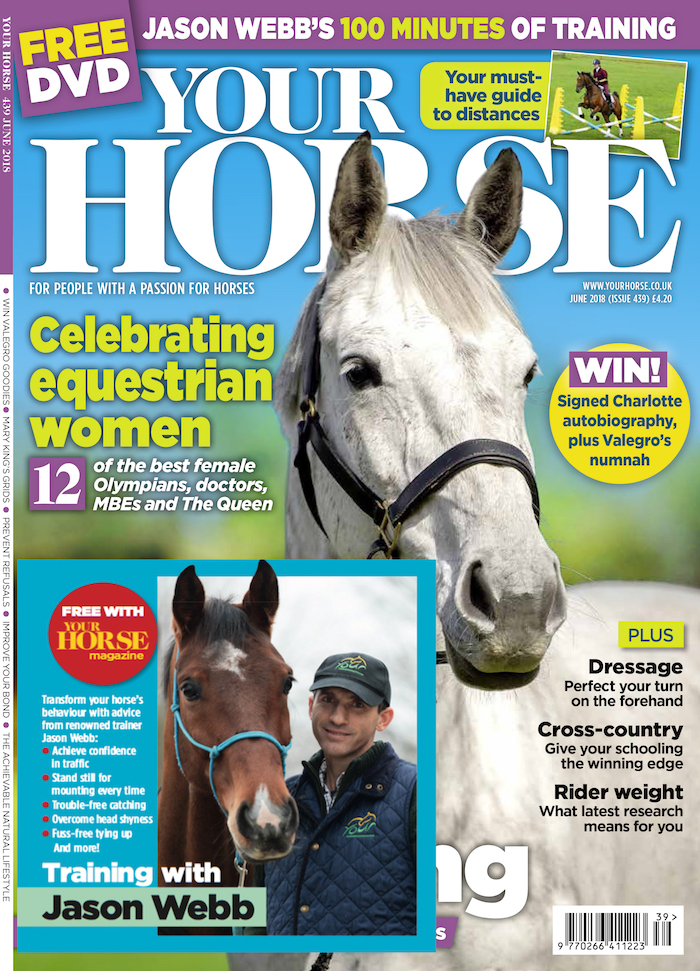 For more help and information visit www.australianhorsetraining.co.uk
Want to learn more from Jason Webb? Then grab yourself a copy of the June issue of the magazine, which has a free and very fantastic DVD containing 100 minutes of advice from the man himself.