Cheval Liberté UK offers affordable, high quality and industry-leading stabling solutions, with something for every horse owner.
Whether you are looking for a mobile field shelter or an American Barn, we have got the perfect option for you, and we will always work closely with every customer, no matter their project size.
Internal stables
We have a choice of internal stables available, including our Prestige and Standard Range of Frontages and Partitions.
Both provide exceptional strength and durability and are highly practical in assembly, installation, and operation.
The Cheval Liberté Internal Stables can be panelled in oak, recycled plastic, or hardwood. Our Internal Stables come in standard sizes or can be tailor-made to work within your space and for your horses build and temperament.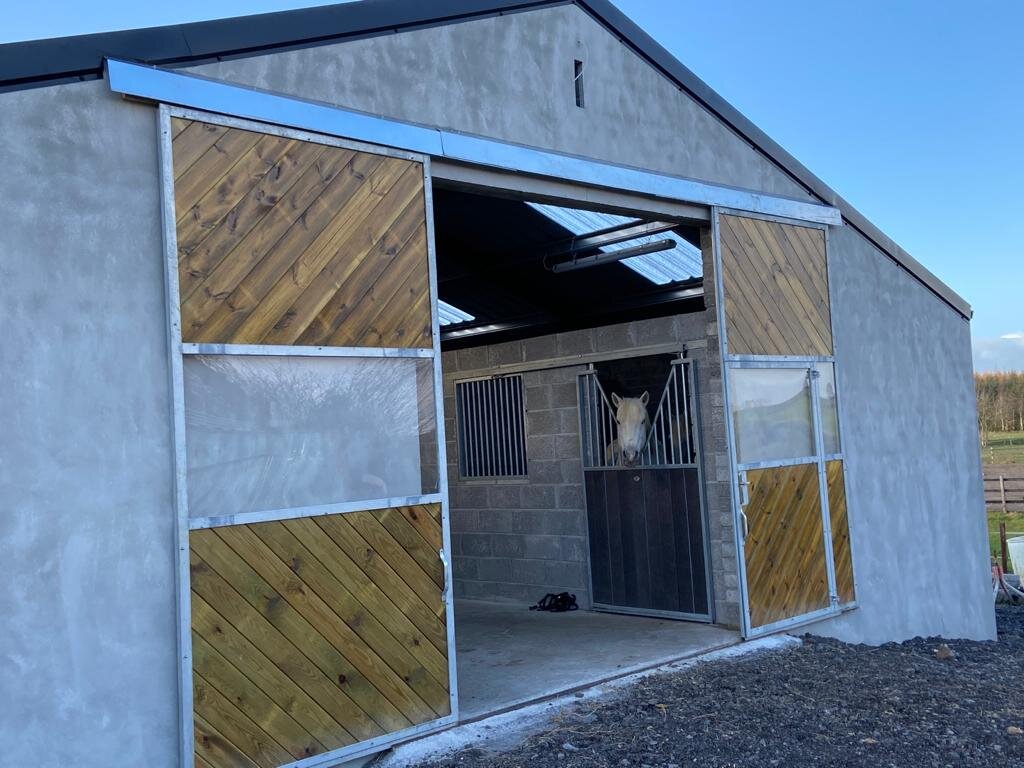 Stable doors, windows and barn doors
Cheval Liberté can offer supply only or supply & installation of windows and doors to transform your stabling space.
Our barn doors can be fitted to any existing agricultural building or barn, made to the size you need. Windows are a great way to allow light and ventilation into an existing stable block, and with our Plexi-Glass Bar Stable Windows only £135+vat it is also affordable.
Available in a material of your choice, our stable doors can be full board or fitted with our plexi-glass bar window upper half and are the perfect finishing touch to your stabling space.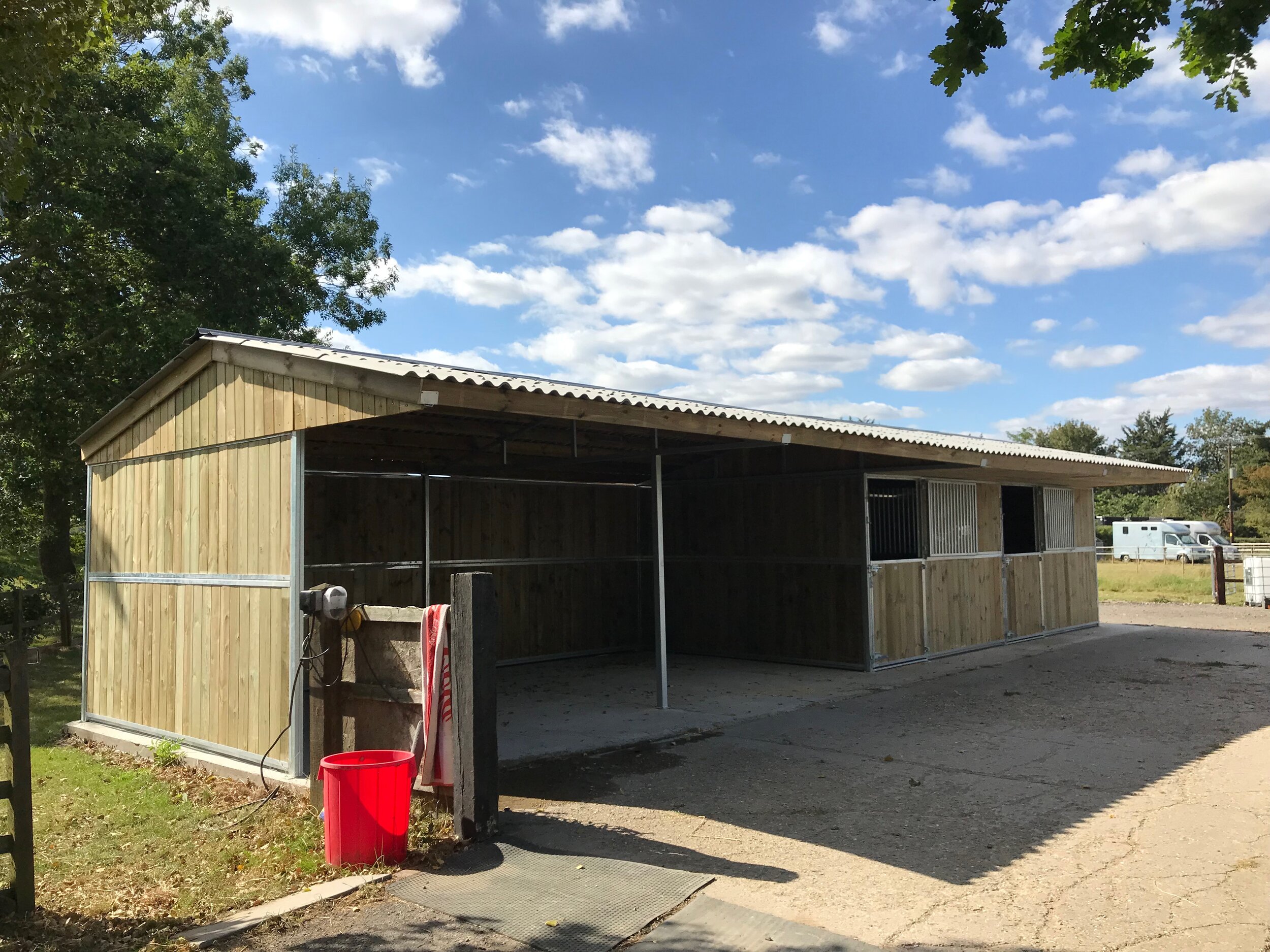 Timber stables
External Timber Stables of the highest quality, these Cheval Liberté stable buildings are framed with galvanised steel as standard and are manufactured with style, durability, longevity, and strength as leading qualities.
They will last a lifetime, and their ingenious construction means they can be extended over time to accommodate growth in your operations.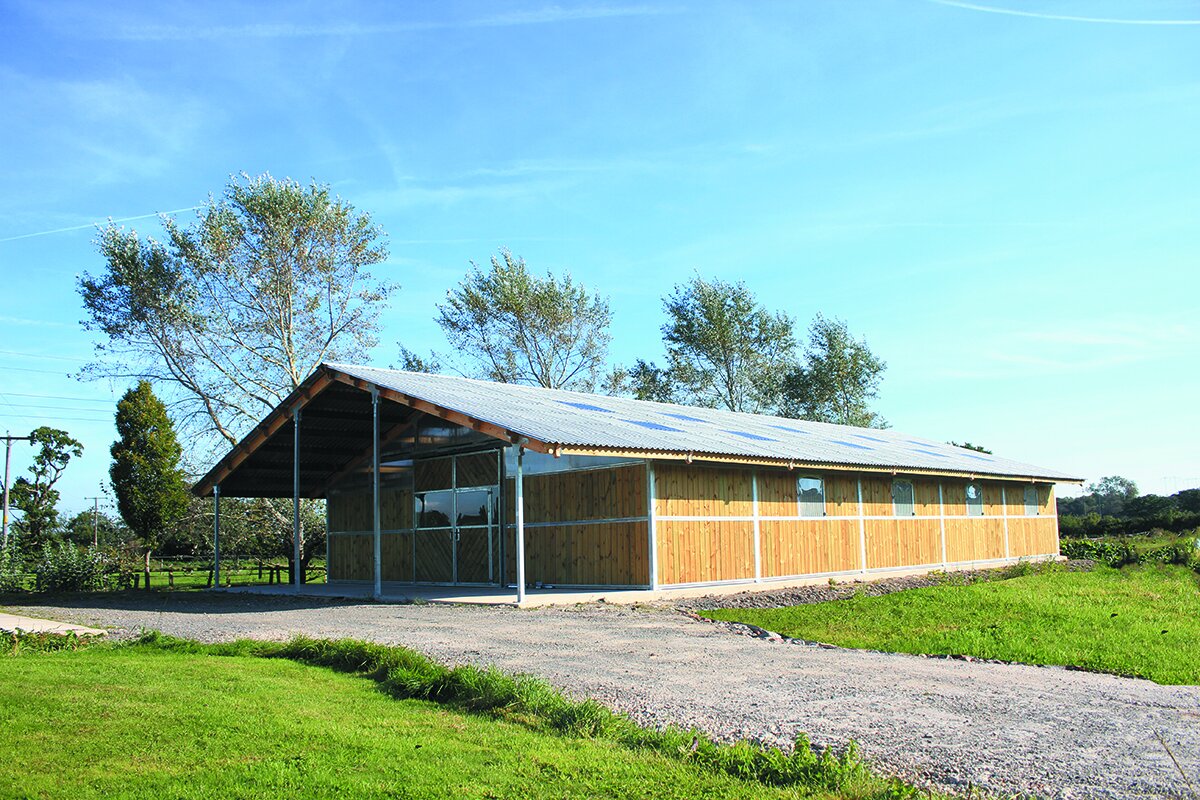 American barns
Every livery owners dream, a Cheval Liberté barn offer the ultimate in luxury for any equestrian yard, providing the ability to have stabling, tack room, storage for hay and feed, grooming bays, amenity areas and anything in between all under one roof; the ultimate stabling solution no matter what the weather.
They lend themselves to larger projects, however, can be customised and used for smaller schemes. We offer three designs of barns to choose from – Laminate, Metallic and Manoir; we also provide a full design, supply, and build service and are happy to work with your local contractors.
Field shelters
The Cheval Liberté Field Shelters offer more than industry-standard. We do not sacrifice quality when offering this economic approach to easy horse accommodation.
We believe a field shelter should be made with quality materials, to withstand the testing conditions! Cheval Liberté offers static or mobile field shelters in quality timber with a galvanised steel frame as standard.