Both the Day and Night-Treka feature a unique patented side ramp design for easy loading without sharp turns or reversing.
This innovative design offers the best for both horses and rider, with the choice of a large tack area or overnight accommodation with separate tack locker.
The wood free structure and lightweight composite panels means a much lighter weight, and requires less maintenance than wooden horse trailers. The 7ft 9-inch headroom with fully enclosed travel and low wide ramp makes this the number one choice for any discerning owner.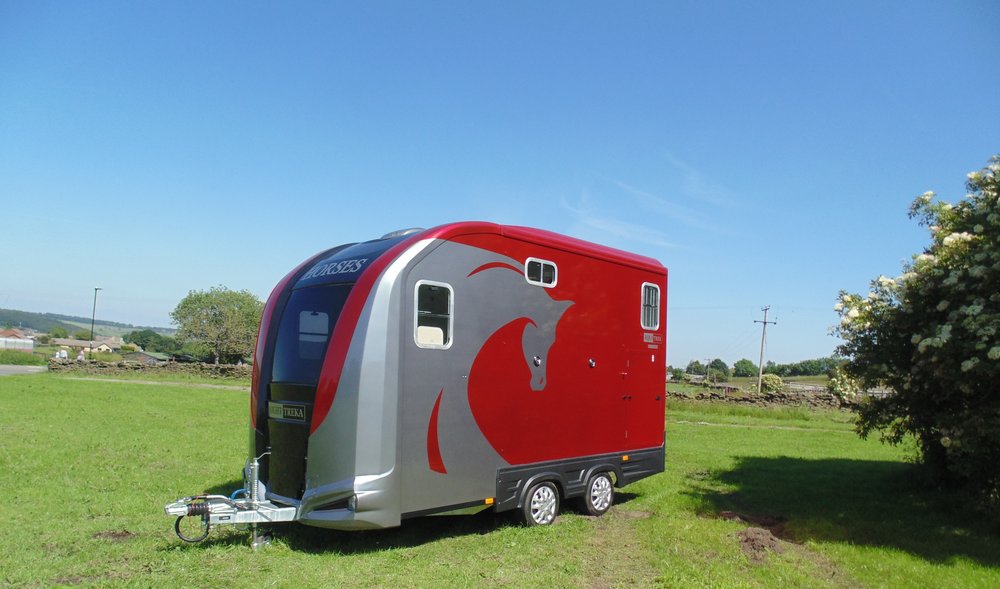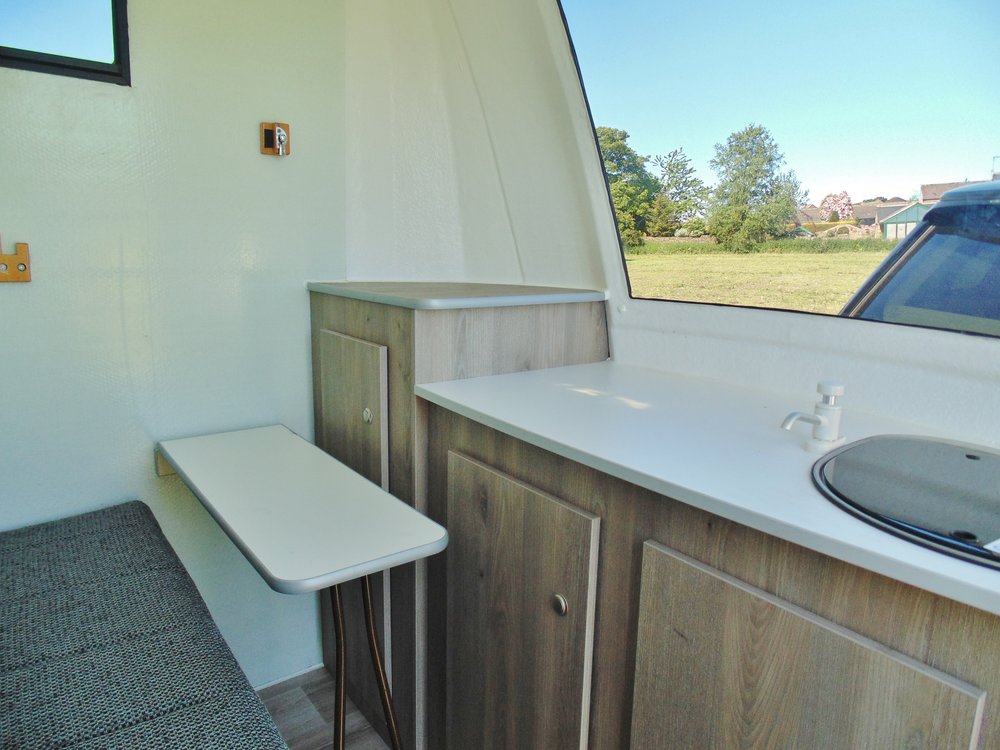 Equi-Trek trailers feature several advantages over competitor horse trailers on the market. The low wide ramp provides easier and safer loading as the horse is encouraged to enter a light and spacious area with less feeling of confinement.
The ramp is situated on the offside so that the handler remains between the horse and the exit, whilst the horse is being secured. This reduces the risk of being trapped in a confined area by an excitable horse.
Also, the horse is be­ing lead from the nearside which most horses are more accustomed to, so this gives the horse more confidence when loading.
Unloading is made easier because the horse exits the trailer by walking forwards down the wide ramp, eliminating the need to turn in a tight space or go backwards.
The horse area on both trailers consists of enough space for two rear facing stalls, a fully adjustable partition which can be manoeuvred to suit your needs. The head divider provided can be utilised to separate the horse's heads whilst in transit.
The area also features a full width breast bar incorporating an external release system for emergencies.
Both trailers are fully ventilated with four opening windows and roof vent. An LED fitting provides enough light for a well-lit area.