This month, Sallyanne receives some exciting news and explains what 2018 has in store for her.
As we leave 2017 behind, it's been a great to look back on what I've achieved with my family, as well as individually.
If you keep up to date with my blog, you'll know that last month I was waiting for something really exciting to come.
Well, I'm super excited to tell you that it's here. I've received my British Equestrian Federation confirmation and with it my Para Equestrian National Classification!
I've been classified as Grade 2 and Profile 10a. Grade 2 means that I'm able to ride a dressage test that contains walk and trot.
At the moment it's hard enough to just walk and stop and we're practising loads of transitions, bending and circles all in walk.
I've been watching loads of other athletes who ride para dressage to see how they mount, ride, what sort of saddles they have.
I'm overwhelmed with how easy the riders make it look, but I can assure you that's far from the case!
I'm absolutely over the moon to receive my classification as this means now I can start to push on forwards with my para riding and training. My ambition in 2018 is to attend a dressage competition.
Making the most of training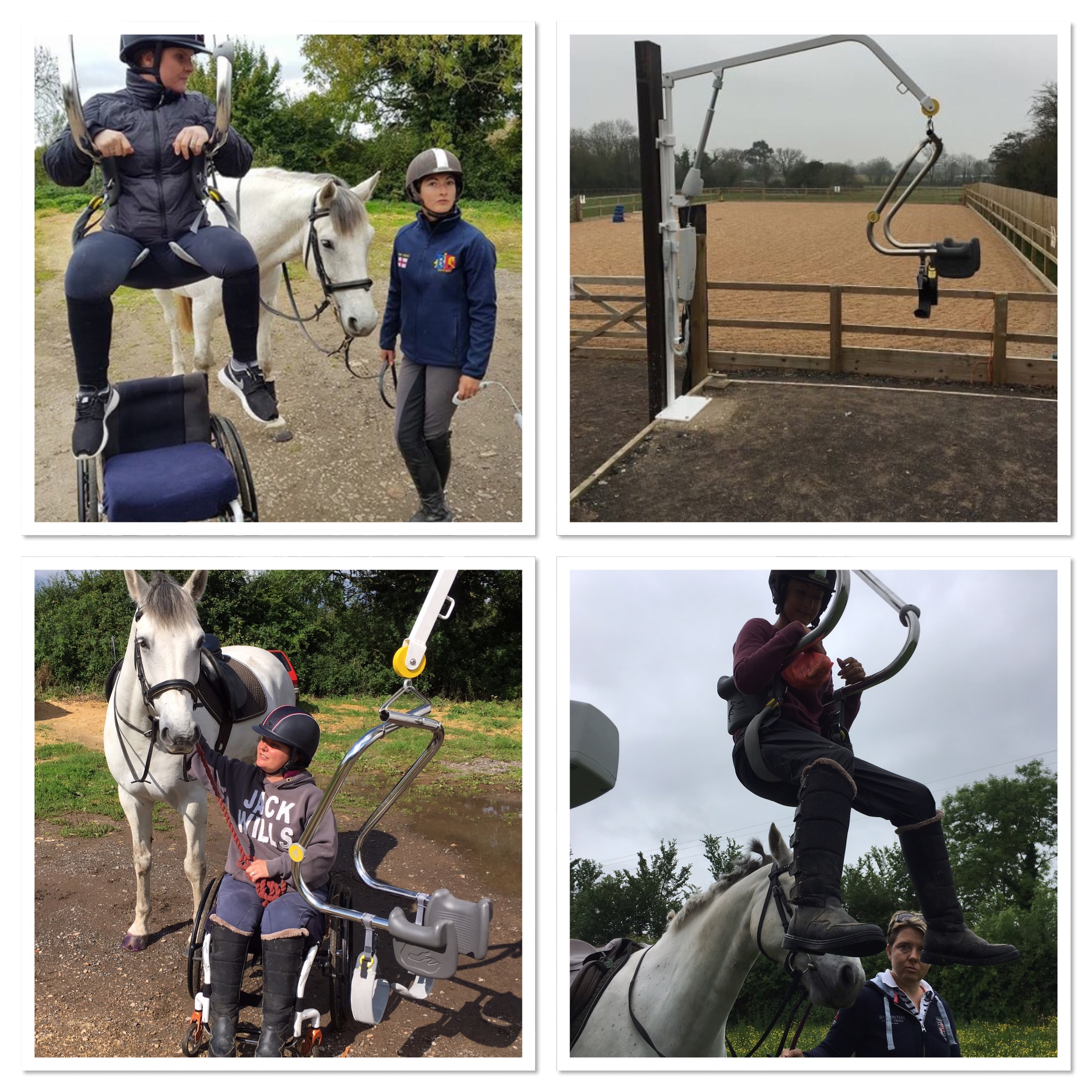 My classification has spurred me on and I'm now on a mission! We'll be getting the second hoist from Dolphin Mobility installed next to the arena soon and this'll make it so much easier to safely mount Flynn.
I can't wait to be able to use this hoist as it'll mean that I can ride more and won't need as many helpers to get to the arena.
At the moment, I'm spending lots of time building a relationship with Flynn and we're starting to understand each other. I'm spending a lot of time on groundwork, including grooming, mucking out and brushing the yard.
I can just about manage to do some of the yard duties, and Flynn watches me with intent! I'm sure he's just waiting for the carrot stretches.
We're growing in confidence together and I'm enjoying being in the saddle. It's only been six months since I first sat back in the saddle and boy what a great place to be!
Talking of saddles, I now need a dressage saddle adapted to my needs. Nick Rogers, one of the South West para coaches, says that the perfect saddle is the next stage to building my confidence even more.
At the moment, I use a general purpose saddle with a gel pad on top, but I really need something with a deeper seat and roll blocks and straps to hold my legs still so that I can introduce trot work to my riding.
I'll only be able to do trot once I feel completely secure in the seat. My core is holding me on at the moment and I know that my position needs to be a good straight position.
I feel quite unbalanced at times and I know leaning forward is where I need to ride, I don't want to get into bad habits by leaning back. It's obvious that I need to do more exercise and strengthening in the gym sessions and at home, but I need to be really disciplined in doing it.
Having a leg up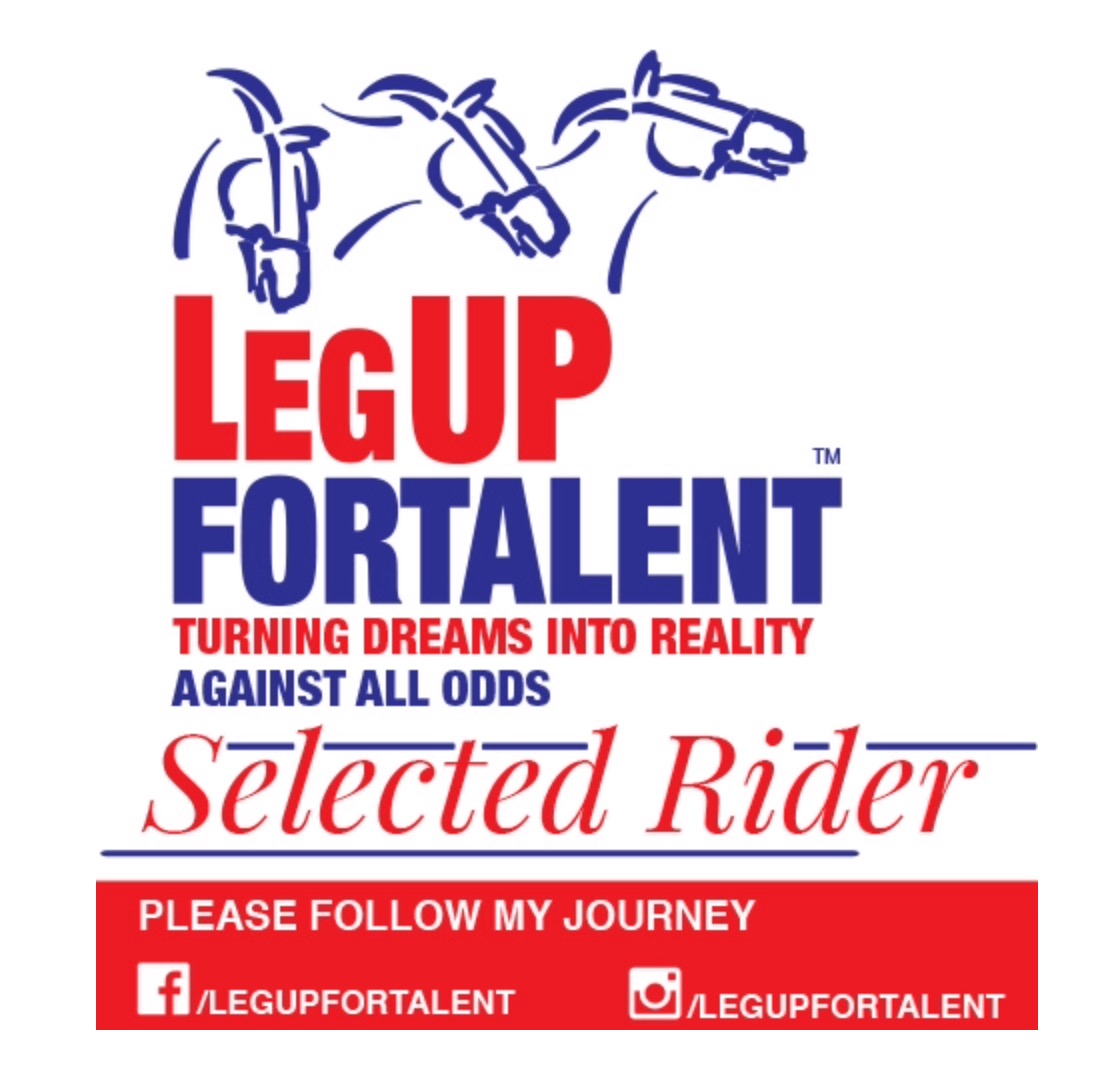 I've been trying to obtain some more sponsorship for a dressage saddle through the Leg Up for Talent program that I'm a selected rider for.
I've been writing to companies and hopefully in the end something will come of it! In the meantime, I'm working with a saddler called Paul Allison. He's looking at making some adaptations to the GP saddle by adding removable roll blocks and a seat pad.
I've got another lesson with Nick Rogers at the Avon RDA at the end of the month that I'm looking forward to. We've been working on all the ideas he gave me and putting this into place on board Super Flynn. I've also been working hard in the gym and practising sitting straighter in my chair and also exercising on the Eqi trainer.
This puts my legs in a good position and allows plenty of stretch through my hip flexors. I'm also trying to make time to do more standing in the stand frame, but it's difficult as I can't yet manage this activity independently.
My physiotherapist Sally works with me doing exercises that I can do on my own to benefit my riding position. Luckily for me, Sally rides too and has a keen interest in horses so she comes along with me to the RDA and has helped out on our Monday riding lessons.
She's also able to take the information from the simulator lessons at the RDA and we can adapt it to the equipment I have at home.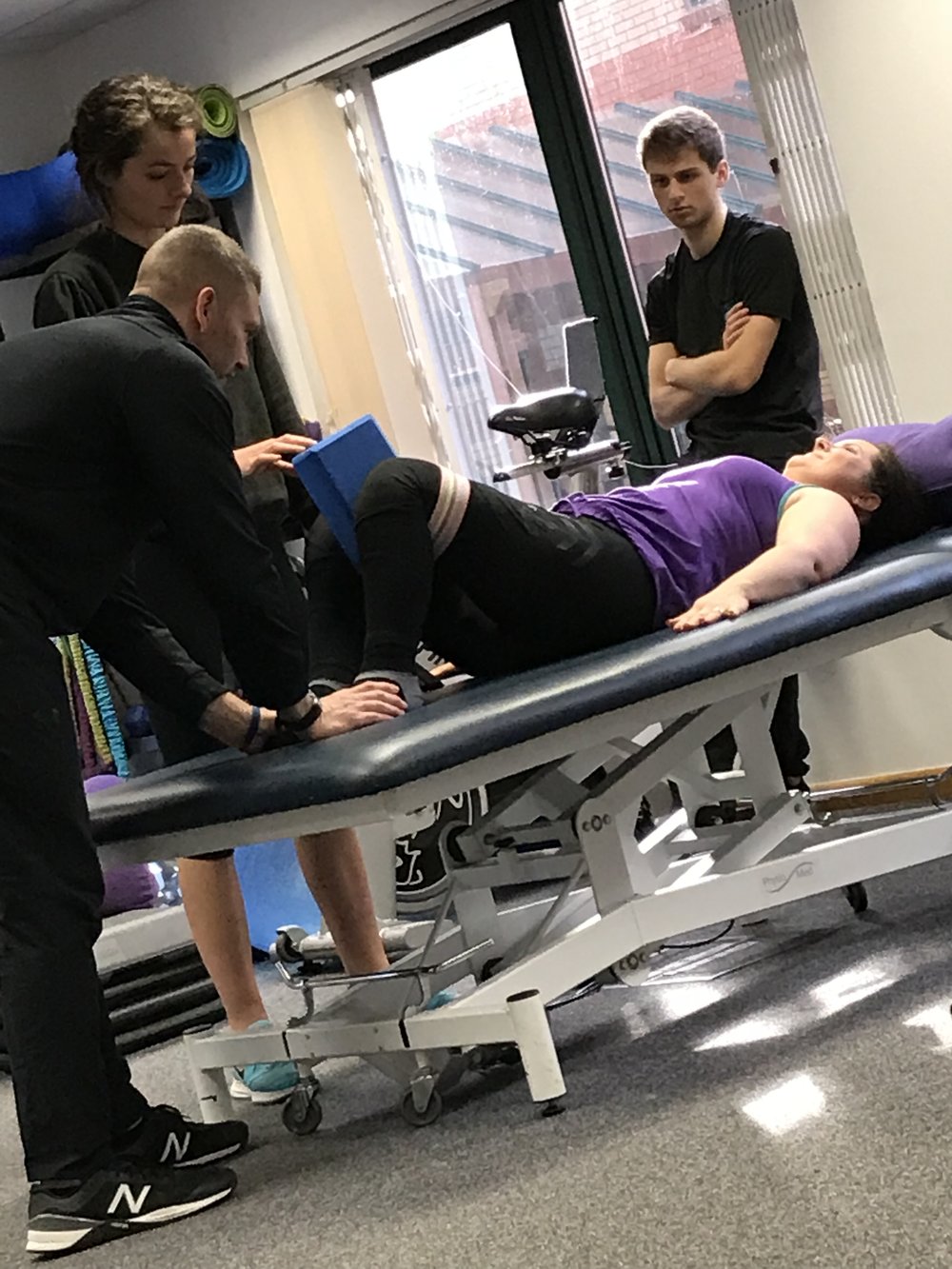 Seona, my gym instructor, recently introduced me to a specialist gym called Neurokinex. It originates from London and they have opened up a new establishment in Bristol.
It uses neurokinetic therapy, which is based on the idea that when an injury has occurred, certain muscles shut down or become inhibited forcing other muscles to become overworked.
This is when pain and tightness can occur and the treatment works by applying light pressure that I resist.
Therapists can then work out which muscles are affected and help to retrain my body to remove the compensation patterns, hopefully helping me to reprogram my body.
This therapy can also help with increased cardiovascular and pulmonary function, increased bone density, decreased spasms, and a decrease in the likely hood of skin lesions.
I'm really excited about attending these sessions along with my Monday PT sessions, and I may go back to the local gym as I can use some equipment there to help with the oedema I have in my lower legs and feet.
Here we go 2018. Bring it on…
Sallyanne