On the look out for a new bridle? Check out these from ComFiTec™.
The ComFiTec™ Bridlewear Collection, which consists of four bridles, has been designed with your horse's anatomy in mind.
Your horse's face consists of many nerves responsible for his sense of feel, motor functions, balance and heart rate. Interference and pressure to these nerves not only causes discomfort, but can increase stress levels and negatively influence your horse's overall performance.
Each of the bridles in the ComFiTec™ Bridlewear Collection have been designed to avoid the sensitive nerves around your horse's face, while evenly distributing and reducing pressure to his head and upper and lower jaw.
How the bridles work
The anatomically-shaped headpiece of each bridle evenly distributes pressure across the poll for comfort.
The double padding over the poll area minimises pressure and allows more freedom of movement of the neck muscles.
The ergonomically designed noseband is shaped to alleviate pressure of the upper jaw and molar teeth, as well as an adjustable slide nose piece that fits a wider range of horses and alleviates pressure off facial nerves for maximum comfort.
The bridles in the range
The bridles in the ComFiTec™ range are made from the finest quality European leather with high-grade stainless steel fittings. The ComFiTec™ Training, ComFiTec™ Crystal and ComFiTec™ Patent bridles are all approved to FEI, BE & BD regulations.
ComFiTec™ Training Bridle
The ComFiTec™ Training Bridle has includes an ergonomically designed noseband that is shaped to alleviate pressure in the upper jaw and molar teeth.
The bridle comes in a simple and classic style, which is perfect for any discipline.
RRP £99.99
The ComFiTec™ Crystal Bridle
The ComFiTec™ Crystal Bridle has an anatomically-shaped headpiece with double padding over the poll to evenly distribute and minimise pressure and a shaped browband for comfort.
This bridle adds crystal detailing on the browband for an elegant look. Perfect for adding a little sparkle to your horse's wardrobe.
RRP £114.99
The ComFiTec™ Patent Bridle
This bridle has been created with the horse's anatomy in mind and follows the structure of the horses face for supreme comfort and fit.
The Collegiate ComFiTec Patent Bridle has a stylish V-shaped crystal browband and shiny patent leather on the noseband.
RRP £119.99
The ComFiTec™ Sheepskin Bridle
Sheepskin bridles are a growing trend in the equestrian industry.
The ComFiTec Sheepskin Bridle is a unique and innovative bridle, complete with a removable sheepskin pad on the adjustable slide noseband for versatility.
RRP £124.99
---
Find the right one for your horse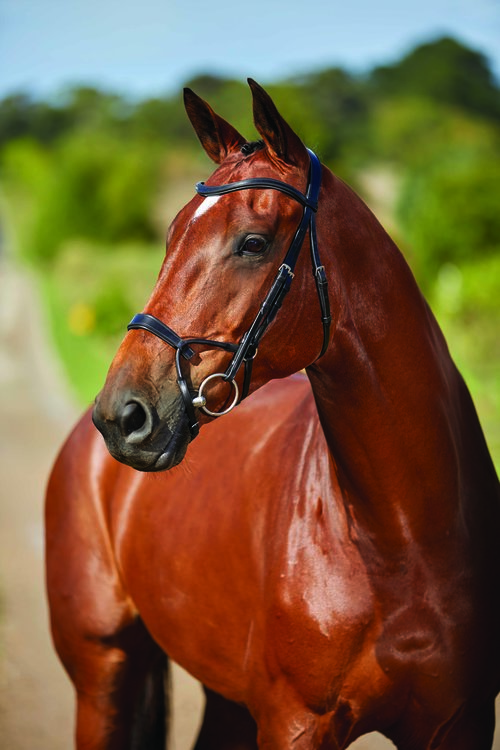 All of the ComFiTec™ Bridles come in black or brown and are available in cob or full size.
Find your nearest stockist at www.collegiatesaddlery.co.uk
WIN!
Click here for your chance to win a ComFiTec™ bridle
Don't miss the latest issue of Your Horse Magazine, jam-packed with training and veterinary advice, horse-care tips and the latest equestrian products available on shop shelves, on sale now.