Hack 1: The Fitness Blast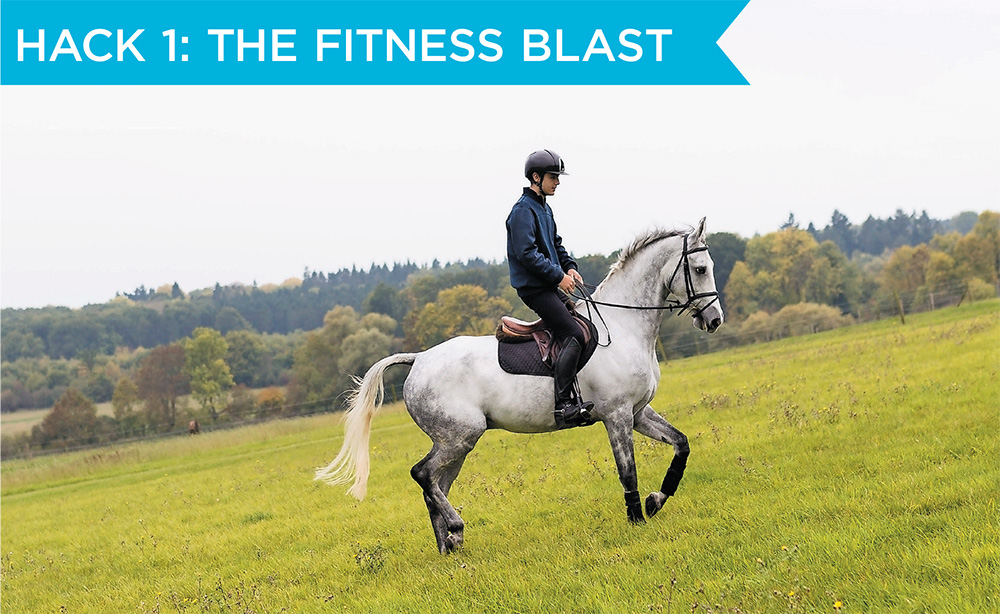 This hack incorporates hill work to really boost your horse's fitness. You'll be raising his heart rate and getting him to use his lungs properly to blow out those winter cobwebs over a 30 minute hack around the countryside.
Hill training forces the muscles in your horse's legs and bottom to contract in unison (which is normal) but as well as supporting his weight and yours, he'll also be working against gravity as he moves up the hill. The result is more power, which means your horse will have a bigger, stronger stride on the flat and better fitness in general.
How to ride it
To ride this hack, find a route featuring a few hills that you can loop round within 30 minutes, on tracks, roads or grassland.
Warm up: Set off in a medium paced walk; make sure your horse is off the leg (meaning you don't constantly have to nag him to walk forwards). Once he feels warm, push him into trot for ten minutes or so to get him going and maintain a light equal contact on your reins.
Core work: When you get to your first hill push him back into a strong walk and allow him to have his head a little a ride him up that hill. Riding in walk will mean that he has to use more of the muscles from behind and if he isn't that fit you may find he swings his head a little to push himself up. Once you're at the top push him back into trot and push him up the next hill.
Head home: When you're heading for home, make sure you give him a walk to cool down.